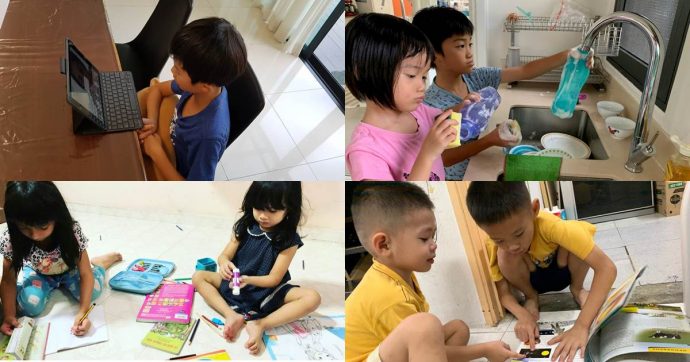 Three months after the first case of COVID-19 was reported in Wuhan, China, the World Health Organization (WHO) announced that the disease had reached pandemic level, significantly affecting humanity on a global scale in multiple ways.
Many towns, cities and whole countries are trying to mitigate the spread of the disease, with restrictions of movement in effect and even strict lockdowns imposed. In Malaysia, the government has declared the Movement Control Order (MCO) March 18 to April 14. Schools, offices and businesses have had to close, and only essential sectors have been allowed to continue operating.
Many parents are stuck indoors with their children for a month, and may find it very challenging. Here, Positive Parenting shares how four mums are coping with these unforeseen circumstances, staying happy and healthy while multitasking between working, housekeeping, parenting and teaching their kids.
While we are entering new and uncharted territory, remember that everyone is affected by this. What we can do now, like these mums, is to stay calm, follow the instructions of the authorities and be kind to each other.
To read how the mums have been affected by COVID-19 and the MCO, how their families are coping and how they plan to spend their time at home, click the links below: