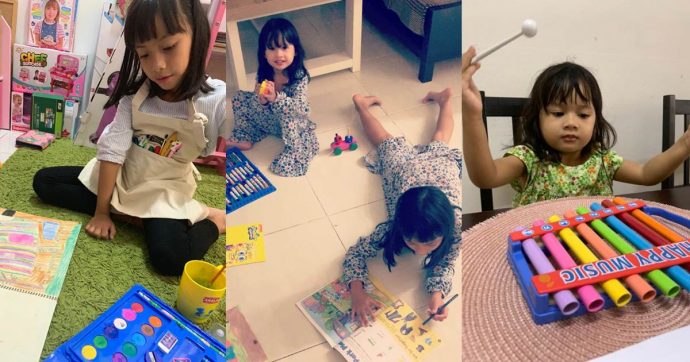 Zaza Azra bt Gulam Hassan
Zaza, 35, is a chef from Puchong with two daughters aged 8 and 3 years old.
How have you been affected by COVID-19?
Personally, COVID-19 has a huge impact on our daily lives in terms of work, social life, necessities and health. Both my husband and I work as chefs – I work at a hotel, while he works at a hospital. Though our profession is similar, we are facing different situations. For me, it is a great time to be at home with my kids, because the hotel that I am working at had to close due to COVID-19. On the other hand, my husband has to work during this outbreak, because he has to serve patients at the hospital.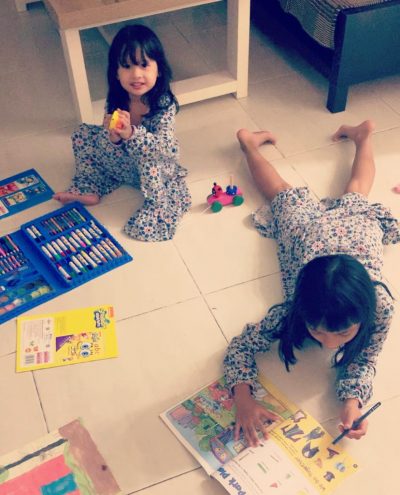 We do feel affected by this situation, especially my kids, because they have to limit their outdoor activities and schooling; it is difficult for them to get used to the current situation. As a mother, my role is to stay calm, talk to them about the outbreak and reassure them that they are safe.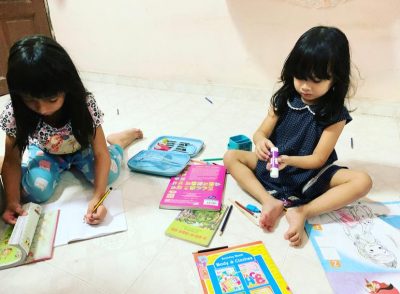 What activities have you been up to?
I explained to my kids about COVID-19 and how to help stop the spread by teaching them to stay healthy and practice good hygiene. I also told them why we need to stay at home during the MCO. Admittedly, this period is not easy for the kids and me; the fact is I need to entertain, teach and keep my kids occupied for a big chunk of time. So, I decided to prepare a plan for my kids to make sure they are not bored and have a fun time too. We plan to do various activities such as:
Clean the house and do household chores

Cook and bake together

Play hide and seek

Do some exercises or work out

Read books

Do arts and crafts

Sing and dance

Play board games, Play-Doh, Lego, etc.

Do school exercises and revision
Read more: