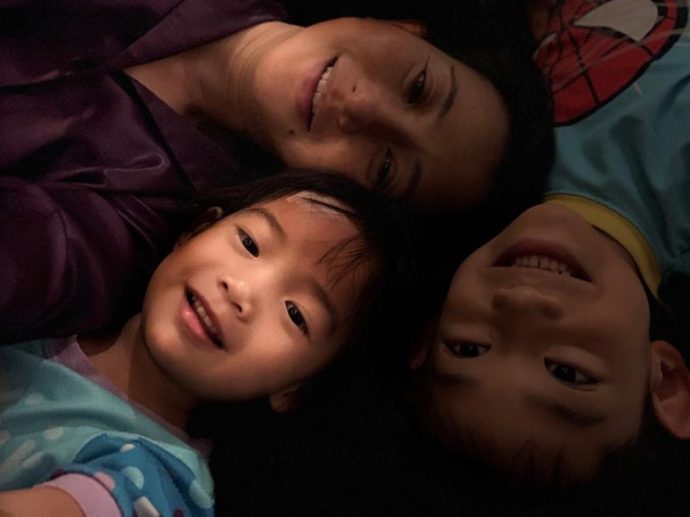 Seah Lu Sean
Lu Sean, 46, is a homemaker and a part-time content creator and workshop facilitator who lives in Kuala Lumpur. She is a mother to a boy (7) and a girl (4).
COVID-19 and your family. What's the story?
My family has been staying at home since Tuesday, the day before the MCO took effect on March 18. My work is flexible and mostly from home, so working from home is nothing new. My husband's employer has been testing out 'work from home' since the beginning of the month. My son is currently in Grade 3 and my daughter is attending a kindergarten. Both of their schools will be closed until the end of the MCO period.
How are you keeping your family healthy and engaged?
With regards to household supplies and groceries, I had been buying extra during my regular shopping, so we are prepared on that front. My son's school already uses laptops for their core skills – reading, writing, and mathematics. So he continues to work on those at home.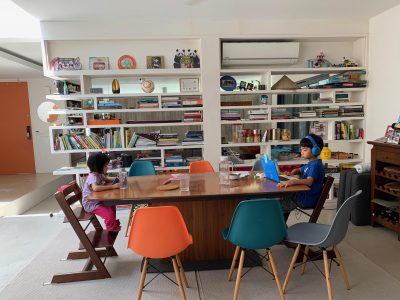 The school also gave supplemental assignments and sends a daily email to the kids with a schedule for them to follow, to simulate a typical school session. He can follow the schedule along with his schoolmates, and even chat with them on Google Hangout sessions during free time. Their current project is gardening, and he was given some seeds to plant and journal about.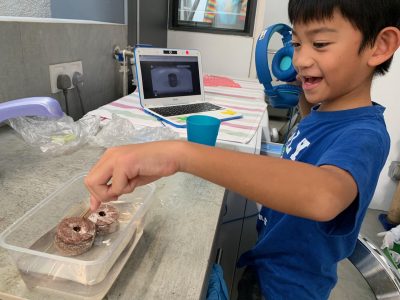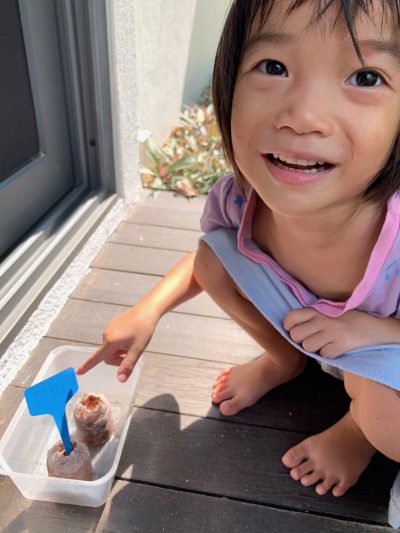 Having the schedule is helpful, but it can be stressful to keep him on track with the school's schedule, while at the same time, keeping his little sister busy, preparing meals, doing household chores, making sure everyone gets some exercise, and ensuring they are quiet when their father is on a business call.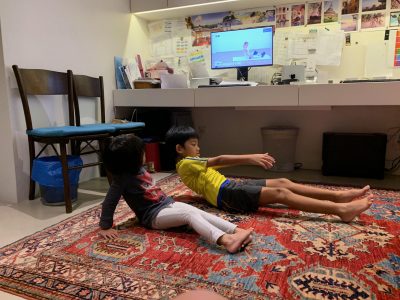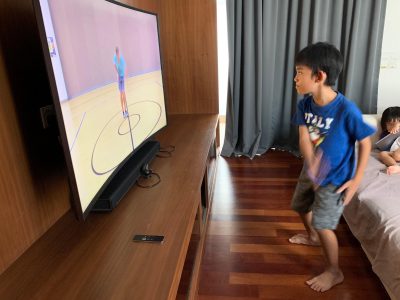 Aside from his school schedule, we try to do what we normally do at home – exercise in front of the television to Youtube dance videos, listen to children's podcasts, play board games and read books. Many educational applications are offered for free – my daughter loves Khan Kids. She also joins in her brother's activities and is doing her own gardening project. We also had a group video call with some of her classmates. With a mix of screen and non-screen activities, and a large dose of humour, I hope to get through this challenging period.
Read more: