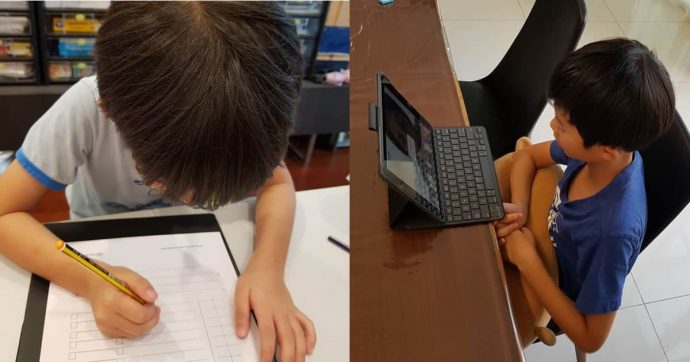 Dr Choy Su-Ling
Dr Choy is a trained Orton-Gillingham (OG) Reading Specialist (teaching kids with learning difficulties) and former PR consultant who lives in Shah Alam, Selangor. She decided to switch careers and begin her journey in teaching when her eldest son, now 9, was diagnosed with dyslexia at six years old. She also has two twin seven-year-old boys who have been diagnosed with learning difficulties as well.
What has COVID-19 been like for your family?
The livelihoods of many people are affected in these two weeks and most likely the rest of this year. My family and I are following the MCO directive to stay at home. My husband and I both work, so the change in routine calls for some adjustments. If the MCO extends, we will implement our online tutoring. But as of now, my kids really like that they get to spend so much more time with us. Likewise, I really cherish this time with them.
What activities have you been planning and doing?
These weeks should pass quite quickly for the kids. Their school has rolled out virtual learning, so from 7.45am to 2.55pm, they will be occupied with Zoom meetings with different teachers and schoolwork. But it is really tiring for the parents!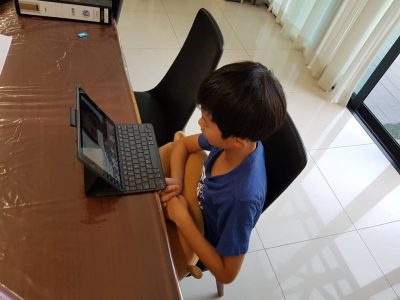 My nine-year-old is quite independent and needs minimal supervision. He is also quite savvy with all the learning tools on the iPad. But my seven-year-olds require constant supervision. On the first day, I optimistically attempted to manage all three by myself and was left rather depleted by 5.30pm. The next day, I delegated one of the twins to my husband.
Virtual learning is great for older students, but less so for younger kids. It requires a one parent-to-one child arrangement for the session to be beneficial. If the parent is required to work from home and they have young children engaged with virtual learning, they'd only get very little work done!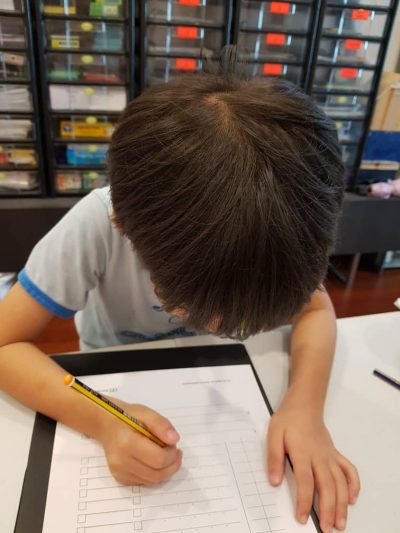 After 'school' hours, I give each of them OG lessons to help catch up with their reading, spelling and writing. I have plenty of resources collected over time for my teaching, so I would say we are well-prepared. We also spend some time doing speech and occupational therapy exercises. These would involve language, memory, visual perception and fine-motor activities.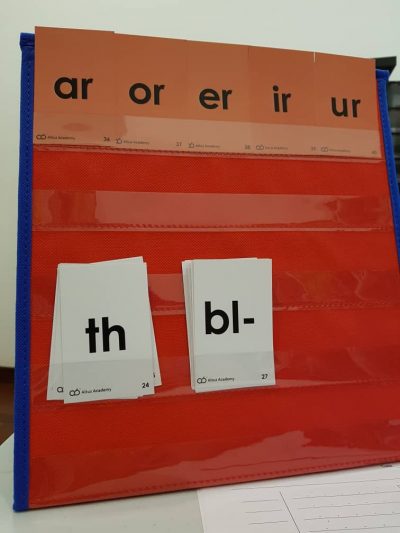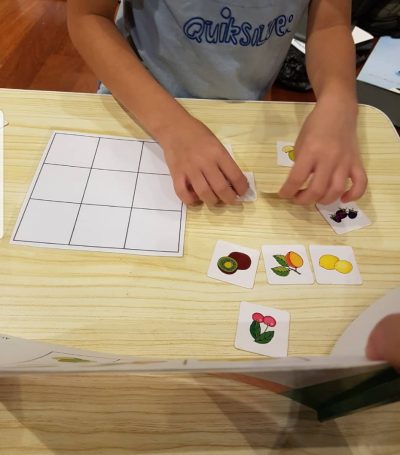 Only after that, they can have their own time for play and entertainment. They like to play games on their iPad and watch funny clips on Youtube. They also challenge each other on Nintendo Switch games, watch movies on Netflix, play board games and so forth. When they see me baking or gardening, they'd offer to help.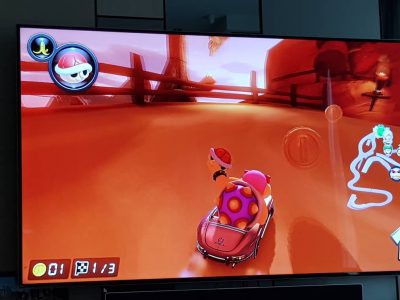 The downside of this period is that they get very little outdoor time since they can't go to the playground and swimming pool or go out cycling. But overall, I would say that their day is quite full and well-occupied.
Read more: