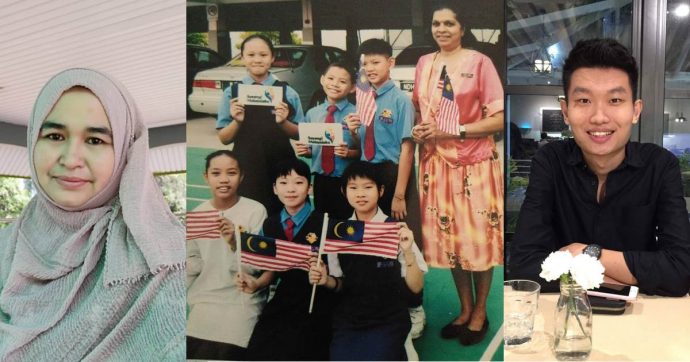 More than two weeks have passed since we stopped going outside and started taking shelter at home due to the declaration of COVID-19 reaching pandemic status, and the ensuing Movement Control Order (MCO) to break the chain of infection. As a result, different aspects of life have been disrupted. Only essential sectors have been allowed to continue operating, while all schools and other offices and businesses have had to temporarily cease operations or close.
Many parents have been working from home and have had to adjust their schedules in order to accommodate working, housekeeping and parenting all at the same time. Meanwhile, for kids, this does not mean an extended holiday from school. They need to keep up with their studies; otherwise, it will be hard to catch up with the syllabus when school reopens.
Teachers have devised various ways to ensure teaching and learning can continue even while students are at home. Positive Parenting approached three teachers to find out how they are tackling this and how parents can support their children's learning process during the MCO.
Young learners
Puan Sharifah Aini Syed Tahir, who has been in the field of early childhood education since 2003, went on to establish her own childcare centres and kindergartens around Kelana Jaya and Shah Alam two years after that. She is married to an educator, a former English teacher, and together, they are blessed with five children aged between 16 and 25.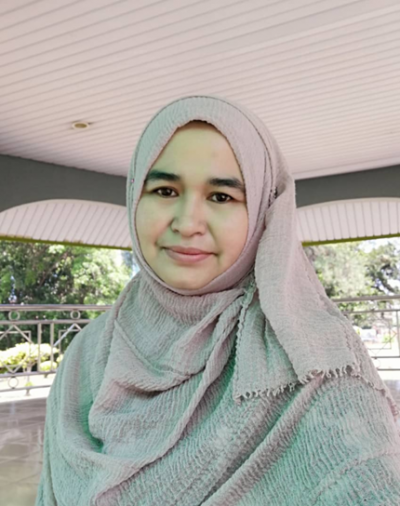 How is the situation at home? Any challenges when conducting your teaching session from home?
My family and I are doing fine at home and we have not yet faced any burnout problem. I have arranged daily teaching schedules for my teachers. I also teach English, and with the schedule, it is easier for me to manage house chores before starting my e-learning session with the kids. So far, this arrangement has been going well. We also appreciate parents' commitment to our e-learning session. They have been very supportive in preparing the kids and the learning materials according to the schedule prepared by our teachers.
However, we are starting to see some difficulties when conducting e-learning sessions. The kids are beginning to lose focus and become more difficult to control. This is expected as they are still young and the virtual medium limits physical contact between teachers and their students. The children tend to get bored quickly due to the limited interaction. Being at home also made them more dependent on their parents. They demonstrate better self-esteem and more consistent reactions in a face-to-face class.
What are the educational resources or teaching methodology that you are using to conduct remote teaching and learning sessions?
During the MCO, some of my teachers had to return to their hometowns, where the Internet connectivity may be unstable. Hence, we decided to use Whatsapp Video Calls to conduct e-learning sessions for our childcare centres and kindergartens. There will be three children for one session of voice call. For example, if the class has 12 students, the teacher will conduct four e-learning sessions based on the same daily teaching plan.
For centres that do not have any problem with the Internet, I recommend using an app like Zoom. The suitable ratio should be a maximum of seven students for one teacher in each session, since the screen size will become smaller as more students are involved. Early childhood education focuses more on the process instead of the result. What appears on the screen is important to ensure a meaningful e-learning session. This e-learning method is suitable for children aged three or above.
We have also come up with a simplified and easy-to-understand module for parents of younger children (two years or below). This daily teaching planner contains the objectives and steps of activities, as well as lists of teaching materials needed by parents. They will conduct the activities with their children and share a video recording of each activity in a specified Whatsapp group. Parents are divided into different Whatsapp groups depending on the age group of their children (2-12 months and 1-2 years). Other parents in the same group can refer to the recordings to conduct the same activities, and teachers will record the children's development based on the recordings.
For younger children (preschool age and below), how can parents allocate their play and study time during the MCO?
Playing is the way young children learn. Children and play cannot be separated. Whether during the MCO or on a normal day, children's need for play is the same. Playtime has to be balanced with rest, mealtimes, and bedtime. Parents may need to allocate up to half of the day for play, depending on their child's age.
In general, play can be divided into two: free play and structured play. Both types of play can help children learn about the world and their surroundings. Structured play allows parents to assess the level of skills that their children are aiming to master through the activity. This is different from free play, where children's goals are not set and sometimes they may achieve a better result, beyond parents' expectations.
Golden opportunity for parents
Mrs Suba Shini, from Seremban,  is a mother of three girls and has been teaching for 27 years. She teaches English, Arts and Physical Education at a primary school.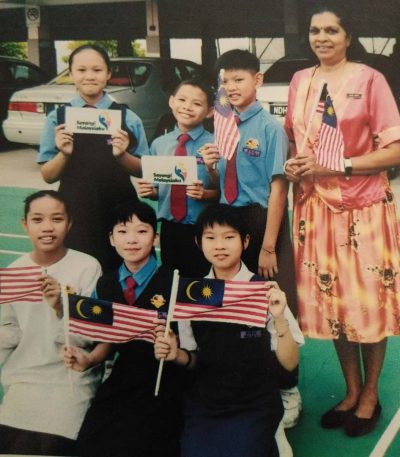 What's it like at home? How did you set up your class?
I have set up a Google Classroom for my students. It is different from my usual day at school, as I need to prepare questions via Google Forms and share the link there. Apart from that, it may be useful only for students who are able to understand the system quickly. For weak students with learning problems, this might not be suitable for them. They would definitely need assistance in completing the online tasks. In fact, even teachers may face some difficulties in setting up the online class, if they are not fluent with technology.
How has the MCO affected the teaching and learning process between you and your students?
During this unprecedented time where movements are restricted and schools are closed, I don't get to meet my students in person. Therefore, the important face-to-face interaction is lost. However with today's technology, teaching and learning can be conducted virtually via Google Classroom. Unfortunately, there are still some gaps that cannot be filled even with this approach.
Since I am teaching in a rural area, some of my students have limited access to the Internet. This makes it harder to reach them and for them to complete given assignments. Only those who are privileged manage to complete the online task. Most of my students are living with their grandparents, who are unable to guide the kids with the assigned homework. Hence, not all of them get to experience the benefits of virtual teaching.
Do you have any advice for parents on how to keep their children learning during this period?
This MCO period is a golden opportunity for parents. This is a chance for parents to get to know their children better and understand the daunting task of teaching. At the same time, they will realise the challenges faced by a teacher who has to handle a large group of students in class.
Parents could set a time to sit together with their children and conduct an interactive learning session online, such as by reading or answering quizzes. Through this, parents can identify the attributes and learning capacity of their children and try different approaches in engaging with them for a better learning experience.
Read more: 5 Homeschooling Tips during the Movement Control Order
The important role of parents
Mr Boon Jit Kang, is 26 and has been teaching English for two years. He teaches at a public primary school in Kuala Lumpur.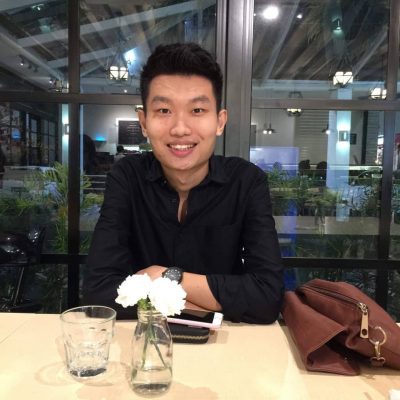 Do you face any challenges working from home?
There are some challenges working from home as a teacher in this period of time. First, Google Classroom is a new platform for both teachers and students. Even though online learning is common, Malaysian students are still quite unfamiliar with it because most lessons are normally conducted face-to-face in school. For teachers, we need to quickly pick up the skill to use the platform and, at the same time, utilise the platform in distance teaching. Thankfully, there are many online courses and tutorials available to educate teachers on the operation of Google Classroom.
Secondly, younger students in Year 1 and Year 2 are still dependent when it comes to online learning. They need help from their parents or caretakers to access Google Classroom. In that sense, their learning time depends on the availability of the parents or caretakers. However, most upper level students have no problem with online learning as they are mostly tech-savvy. We cannot deny that there are challenges in this. I can see that everyone is doing their parts to keep the students' learning going even in this time. That is definitely something that makes me happy.
Do you have any concerns at this time for your students?
I have not seen my students for almost three weeks now and I definitely am concerned! I hope the kids understand the current situation. To me, kids should also be aware of what's going on around them. I am pretty sure they are curious about what is happening, and I hope that they are able to speak about it with their parents and siblings. 
At this time, parents play a very important role. They should spend some time to explain in detail to their kids about the virus, the precautions one must take, and why the MCO has been implemented. Parents and teachers also have to keep the kids updated from time to time.
Read more: Let's Talk to Kids about COVID-19!
What plans do you have to ensure that your students continue to learn at home?
Currently, teachers are using Google Classroom to conduct lessons. In the past few days, teachers have been reaching out to parents so that they could work together to ensure that the kids can continue to learn in this period of time. For me, I have been uploading materials, as well as communicating with the parents in order to help the kids with home-learning. So far, parents have shown amazing support.
Read more: Living in a Time of COVID-19