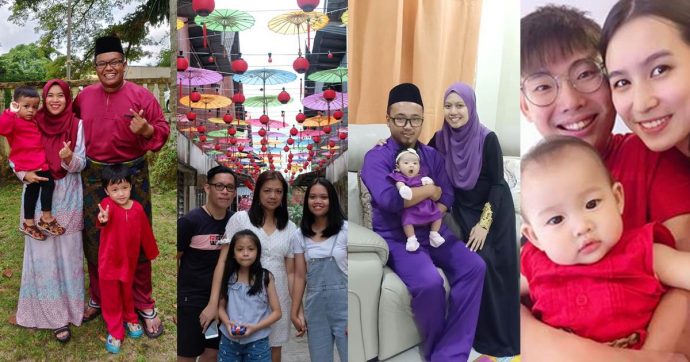 It has already been more than a month since the Movement Control Order (MCO) was initiated in mid-March. Recently, our PM announced that the order would be extended until 12 May. Concerted efforts by the government and frontliners to control the outbreak are finally reaping positive effects, but we need to remain vigilant. This means offices and schools will remain closed and most parents will continue to work from home, while children will carry on with virtual learning.
During the earlier stages of the MCO, we interviewed several mothers on the immediate impact of social distancing and staying at home on their family lives. This time, we have approached four fathers to share their thoughts on the "new normal" and how they have been coping. 
***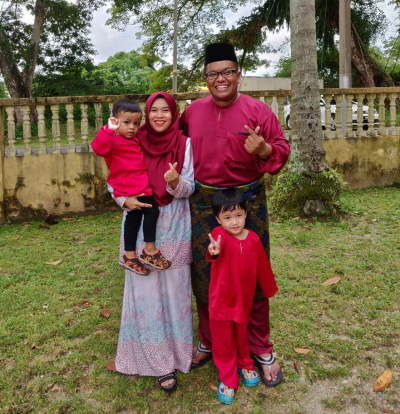 A balancing act
Abdul Hadi Kassim, 31, is a project executive staying in Cyberjaya. He is father to two young boys, aged 5 and 3. Hadi currently works from home, while his wife is a full-time housewife.
After one month of working from home, Hadi says that he feels he has adjusted to his new work from home routine. "I need to work hard in order to maintain the same degree of commitment I would have at the office, so that I can keep my productivity at an optimal level," Hadi said in an email interview with Positive Parenting. "I have to be disciplined and respond promptly whenever my attention is required."
On the other hand, Hadi admits that his responsibilities at home, for the family, have also expanded. "My daily routine usually starts early, at 6 every morning. My duties include helping my wife prepare breakfast and bathe the kids. Then I start office work at 9am," he shared. 
Hadi doesn't mind this and, in fact, enjoys the fact that he has added opportunities to engage with his children doing fun activities like playing board games, cooking and other indoor activities. "I sometimes look to websites like (yes! like Positive Parenting Malaysia and Mama & Papa Millennial) for ideas and suggestions for activities. These days there are many informative and educational sites out there, it's easy."
As the family leader, Hadi is responsible for buying all the groceries and household necessities. He said that his wife makes a list and he usually settles the shopping early at about 8am so that he can get all the groceries promptly without so many people at the store.
"This is not new for me, because I used to follow my mom to the market and basically know all the items to buy. If there is anything unfamiliar, I will look for it online or video call my wife so we can 'shop together'. As my wife has always said, she trusts me on these matters!"
Hadi said that the biggest challenge for him during the MCO was learning how to balance work with home life. He added however that working alongside his family would surely be a memorable experience. He said: "It has been challenging, no doubt. But I have an understanding spouse, and everything has worked out quite smoothly. As a husband, I also have a new appreciation for how hard and challenging it must be for a full-time housewife, to manage the whole family's needs. My wife, and all housewives out there, deserve a big applause for what they do daily. It is truly noble work."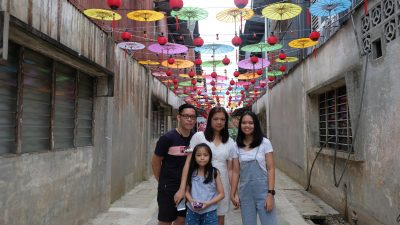 Time to learn new skills
Chai Chang Ching, 46, is a primary school headmaster in Kuching, Sarawak. He lives with his wife and two daughters aged 15 and 11 years old. He currently works from home and his wife is a full-time housewife.
Chai starts his day by organising and focusing on work between 8am and 10am. "Then, from 10am to noon, I usually help my kids with their school work," he said in an email. "In the afternoons, usually we don't have any specific activities planned, it's sort of free and easy. Then in the evenings, I help my children with their revision, and watch movies while relaxing."
Chai often does the marketing, so unlike many other dads who have been thrown into the deep end during the MCO, grocery shopping is nothing new to him. "But I have picked up some new skills in the kitchen," he reveals. "I have learned how to cook steaks!"
While there has been a lighter workload during the MCO, the school headmaster said that one of the biggest challenges he faces is that not everyone has reliable Internet coverage, which makes e-learning difficult.
"Apart from that, not all parents are able to assist, especially in the rural areas. I have to improve my communication skills to persuade these parents to play a greater part and support their children with e-learning. Working from home is totally different from working at school. I have to pay extra attention to ensure that everything runs smoothly."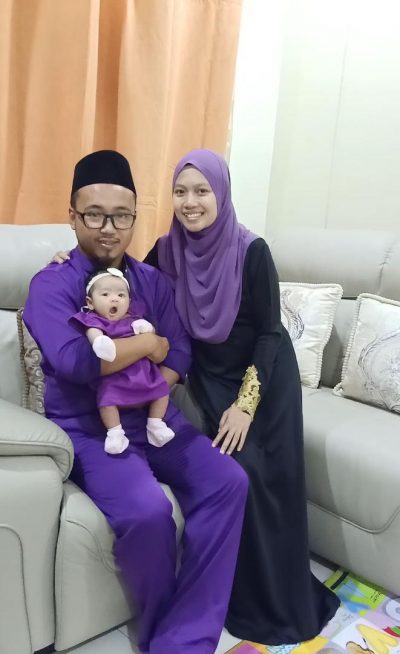 A new father's experience
Jailani Saidi, 28, works as a personal driver. He lives in Balakong, Selangor with his wife and newborn daughter. His wife is currently in confinement, while he is unable to work during the MCO which has made things extra challenging for the couple.
"My wife and I cannot work during the MCO. Both of us are only receiving half of our salaries. So, we have to control our budget when shopping for groceries. We have to avoid overspending as we are still uncertain how long the MCO will go on for," Jailani admitted. "However, we also consider ourselves lucky since my wife gave birth a few weeks before the MCO. So, I don't have to work for the most part of her confinement. I have decided to take this opportunity to learn more about becoming a father, since this is my first baby!"
In terms of parenting duties, Jailani said that both he and his spouse take turns taking care of the baby.  "Since my wife has to rest properly during her confinement, I help to change diapers and dress our baby after her bath. I take a rest or nap once the baby is asleep."
The couple currently stays with Jailani's parents. "For house chores, we have our own duties. At home, my wife and my mother usually cook together. My wife does the laundry, while I take care of the baby and other chores."
Jailani shared that one of the biggest challenges at the moment is that relatives and neighbours still want to come round to visit and greet the new baby. "I don't think people are taking the outbreak seriously enough. Many have come to visit to have a look at the baby. Then, they will touch, hug and kiss the baby! I think that's the biggest challenge for us."
Apart from that, Jailani also mentions having to go to the clinic for follow up check-ups. "Due to the current situation, we have to be extra cautious. The clinic is also taking some precautions by limiting the number of people inside the clinic. Only the mother and baby are allowed. So, I will usually drive my wife and baby for their check-ups and wait for them outside. We also cover the baby with her blanket and let her wear a baby hat. My wife applies hand sanitiser whenever she touches anything in the clinic. That's about all we can do."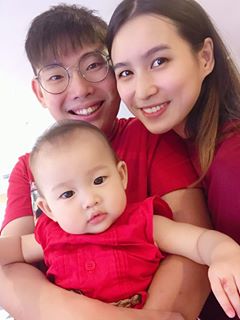 A valuable opportunity
Wong Wei Jian is a site manager in the manufacturing industry. He is currently staying in Selangor with his wife and 11-month old daughter. Most of his work has to be done at the workplace, so he has been quite free during the MCO. Meanwhile, his wife owns a gown rental business and maintains a Facebook page promoting her boutique.
"As I am home most of the time, since the MCO, my daily routine starts by making breakfast for my wife. My duties include cleaning up the mess made by my daughter after her lunch and dinner and playing and entertaining her! On weekends, I am responsible for taking care of my baby as my wife works on those days," said Wong.
Wong admits that staying at home has been quite boring, but it has also been a very good chance for him to spend time with his spouse and their baby. "If I have been at work, I wouldn't have been able to simply stay at home and spend more time with our baby. Our daughter has been such a joy to both of us. We can see how she is truly happy when we're able to be with her 24/7. We also have the chance to see how fast she is growing up during the MCO. Her first two teeth have come out during this period and by the end of this, her two bottom teeth may have fully come out too!"
Read more: Teaching and Learning during the MCO