Social media has enabled people to share their stories, sometimes challenging, sometimes-run-of the-mill, often encouraging, to a wider audience. It can often be inspiring to know that there are others out there who share your problems and concerns but have persevere and triumphed while bringing up their own children.
To learn more about how businessman Azrul Ahmad has come to be where he is today, Positive Parenting reached out to him. As a network facility provider with the telecommunications industry, work can be taxing, but he has learnt to take things in his stride. He is also known as @azrulx on Instagram, where his first post appeared on 27 November 2010, back when even 10 likes were considered epic! To date, he is still active on Instagram as he loves and appreciates photos.
Married at 25, the 43-year-old shares how he has raised his four children (Khadra 17, Khaleeq 16, Khaleeda 13, and Kharis 5), in the hopes that it will help to inspire other parents to forge their own path ahead in their parental journey.
What's the 'secret recipe' to use to encourage your children to excel?
It's not so much a recipe but principles that I swear by – it's the effort that counts most. Results are secondary and all is fine in my books, as long as my children give it their best effort. As a result, they are always striving to excel. It's absolutely wonderful to see them setting goals on their own and working tirelessly to achieve them.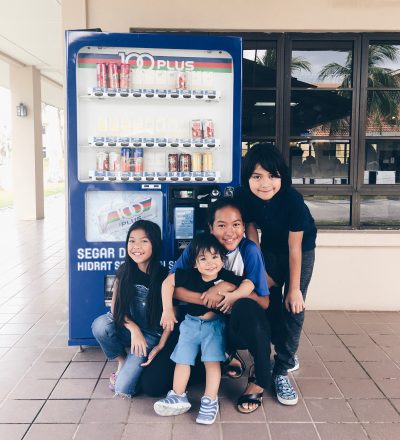 Visiting Khadra (second from right) at her boarding school in 2017
What are some of the challenges you have faced in bringing up your four children?
If we just take the Internet as an example, there are tonnes of unsuitable content online; some can even be dangerous. And no matter how hard you filter the content, some may still reach your children, so educating them is important.
Children need to be educated on when and what and how to filter for themselves. Better to abstain from watching in the first place. This is a constant challenge, especially with the younger ones. My youngest child was raised without access to any smart devices until he was almost five years old.
Have there been any challenges that have played a pivotal part in your children's lives now?
The biggest event in my parenting life would be discovering my son, Khaleeq, has Autism Spectrum Disorder (ASD). That totally changed the way we approached parenting. It taught me and my wife to take a step back, and also put everything into perspective for us.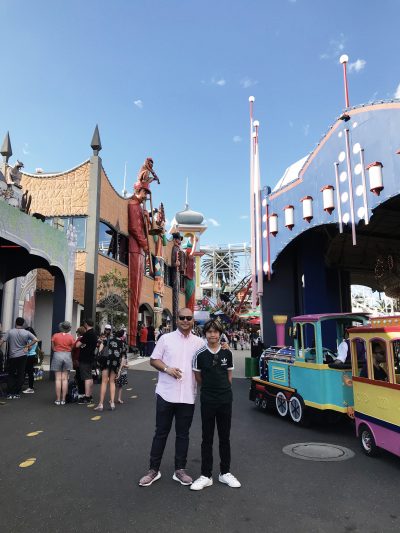 Spending some quality father-son time with Khaleeq
We learnt that there's no one solution to raising a child. Each child is different, so the methods would vary. We also learnt to empathise with kids of differing abilities. Kindness has become central to everything that we teach the kids. We live by it.
Related: Dealing with fatherhood is tough, but tougher when you have to care for a special child
How do you and your wife work things out in terms of household duties and parenting?
I am very particular about cleanliness. Household cleanliness is a shared responsibility, even if you have a maid. Everyone cleans the dining area after dinner and I insist we all at least wash our own cups and plates. On weekends, we clean the house, depending who's available as the kids may be busy with activities.
As for parenting, my wife is a full-time housewife and the proverbial super-mum who is always on top of things. She finds all the extra programmes and competitions for the kids to participate in, and is the de-facto chaperone when the kids go on school trips. They have even been as far as the United States and South Africa! She also has a network of mums who would support each other in taking care of the kids – they're a huge blessing.
I take on the role of the ever-available and supportive assistant, especially for my two super-active girls. My wife and I frequently discuss the kids, their progress, schedule and sometimes, issues.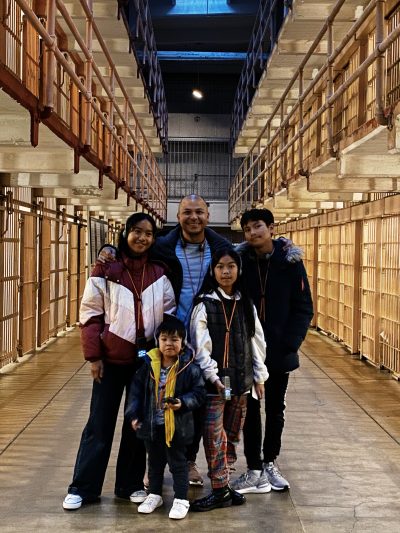 Holidays must be educational too @ Alcatraz Federal Penitentiary (the Alcatraz Prison)
How do you manage between your career and your duties as a dad?
I believe that spending quality time with the family is crucial! There is no point of being there physically if your mind and focus are elsewhere. I'm always busy in my line of work but I try not to bring work home unless it's absolutely necessary. At home, it's all about the family – it is important for me to be in the present, focus on them and put everything else aside.
I rarely miss any of the children's events as I always try my best to plan my work schedule around theirs to accommodate important functions like parent-teacher meetings, school concerts, cheerleading competitions, orchestra performances, drama performances, big exam days, etc.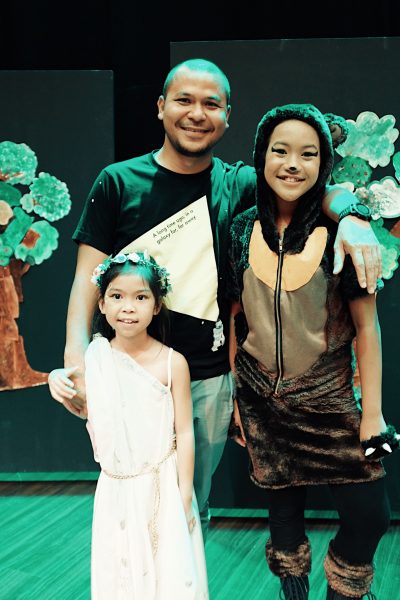 Attending the girls' annual drama performance
What is your level of involvement in the day-to-day activities with your child?
My full-time job prohibits me from spending day and night with them, so I keep tabs by talking to them or getting updates from my wife. We have separate WhatsApp groups for each child to discuss school and extra-curricular activities with them. As their progress and subsequent success in school and extra-curricular activities vary, this communication helps tremendously in caring for the feelings of those who may be lagging behind.  Each child has different abilities, flaws and weaknesses. It is crucial not to use comparisons for the purpose of motivation.
Who were the role-models that influenced you as you were growing up?
It would be my mother. She was both a mum and a dad to me and my five siblings. Life wasn't easy as my father passed on when I was eight months old. Being the sole breadwinner and homemaker, my mum knew education could bring us out of poverty and gave us that. I learned the virtue of working hard and staying humble from her.
She was a strict disciplinarian, she was feared but deeply loved and respected. How else could a single mother of six, who was fighting poverty, have done it? We had many rules and she constantly reminded everyone we would end up poor if we didn't study hard – which we did, thanks to that motivation. I believe my mother did what was necessary under those tough circumstances.
My parenting style is a lot more relaxed, but I do stress that my children must do their revision and finish their homework ahead of time. Like my mother before me, education is central in my upbringing of the kids, but with positive motivation – to study hard and achieve success rather than to avoid being a failure. The fact that I'm able to apply positive motivation is all thanks to my mother's foresight, tireless hard work and sacrifices in raising me and my siblings.
How can a parent remain positive in these modern, fast paced times when children are fed with so much information? What's your advice?
In the age of social media, I often find parents who feel they come short, sometimes myself included. This could be brought about by myriad factors but mostly, it's due to comparison.
We must stop comparing our children with other people's and also between our own. There is always a better accomplished, better spoken, better mannered child out there but that's not the point. The point is for a child to keep improving and becoming a better version of their own self.
Comparison with other parents must also be avoided. Feeling inadequate is normal. As a modern parent, we want to be involved and to provide as much as we can. While it is good to strive for the betterment of our family and our life's condition, we must accept that we are more than adequate for the job as a parent. There is no such thing as a perfect parent. No parent has everything under control. We all struggle, we all wing it and continuously learn along the way.
Focus on the positives and celebrate our strengths instead of looking at the shortcomings. We are already perfect for our children, and they are for us. Believe in that and I'm positive our lives will be all the better for it.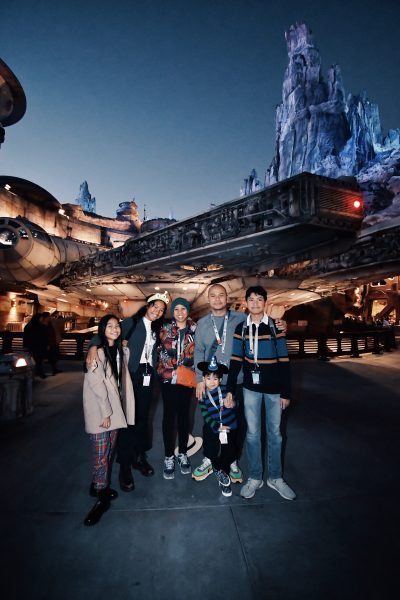 Read more: When Dads Stay at Home