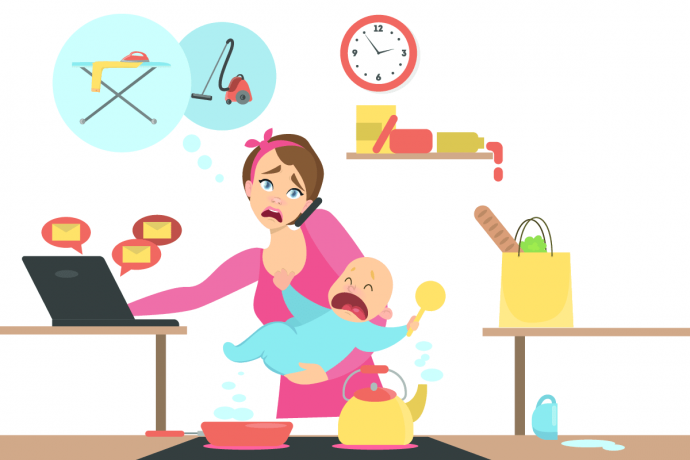 We are in Phase 2 of the Movement Control Order here in Malaysia. Many parents have been working from home, and some may struggle to juggle working and parenting at the same time and in the same space.
An activity that may be taking up a big chunk of our daily schedule is cooking. Here's how you can save time when cooking and make your life easier during the MCO:
Plan ahead: This is especially important during the MCO as you need to reduce going out. Decide how often you want to shop (e.g. weekly, biweekly) and plan out the menu for the duration between the grocery trips. List every produce, ingredient and essential you need before going out to keep the trip short.
Share the workload: Take turns with your spouse to cook meals and wash dishes. You can also get your kids to help you with simple and age-appropriate tasks such as setting and clearing the table, washing dishes or preparing simple snacks (e.g. jelly sandwiches).
Prep in advance: After buying your groceries, spend a little time doing some of the preparatory work, e.g. gutting the fish, cutting the chicken, peeling garlic/shallots, etc. Store each day's menu into separate zip-lock bags or containers. This way, you won't have to spend too much time preparing the ingredients later.
Cook extra portions: Cook extra portions when you have time. Then, you can portion them out in appropriately sized containers depending on how much you need per mealtime. Store them in your freezer once they have cooled down to room temperature. Thaw and reheat for your family's next meal.
Take shortcuts: Not everything has to be made from scratch to cook a delicious yet nutritious meal for your family. You can buy pre-cut or pre-peeled produce, pre-made pizza dough, pre-cooked meals or other products that can make cooking easier. Make sure to compare the nutritional content and choose products with less salt, sugar, fat and oil.
One-pot meals: One-pot meals are easy as you can cook all your food groups in a pot and there's less dishes to wash. This saves your time and energy. Plenty of easy-to-do one-pot meal recipes are available online.
Read more: Let's Cook with Your Little Chef