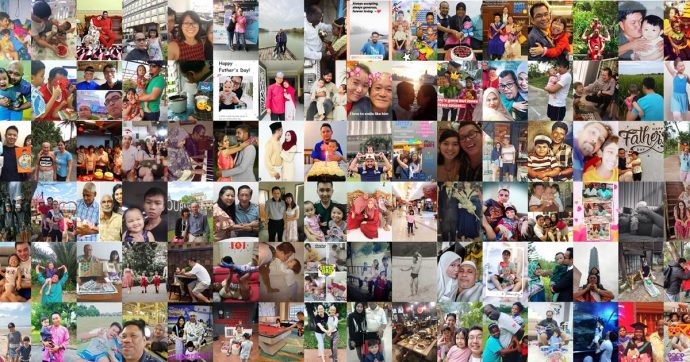 We hope it's still not too late to wish all dads out there a Happy Father's Day! Positive Parenting recently ran a Father's Day contest in collaboration with Sushi King to give our followers on social media a chance to creatively express their love and dedication to their father or husband by writing a six-word story about them.
Ten lucky winners on Facebook and Instagram were announced on Father's Day and they have each been awarded with a Sushi King voucher to spend with their family. Congratulations!
As a bonus and appreciation, we have also decided to reward all eligible participants (including winners) with a free 1-year subscription of our Positive Parenting Guide magazine (if you haven't subscribed yet). Thank you everyone for participating!
We received many brilliant, funny and cute entries and it would feel like a loss not to share these entries with everyone. Hence, we have compiled the entries (minus the accompanying photos) in this write-up. We hope you'll enjoy reading them as much as we did!
The lucky winners (in no particular order):
Daddy fills my life with colours – Sam Lansih
Dad, you've always been the coolest – Jack Son
The most amazing man I know – Daneen Iman Aiman
The soft side of my dad – Jen Tsen
Bing, "I miss Daddy so much!" – Yingzangel Ho
I am a photocopy of him – @sarafiz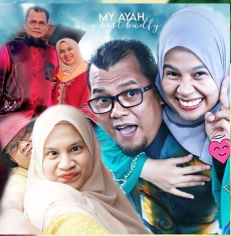 Never ever thinks of himself first – @thefatinyunus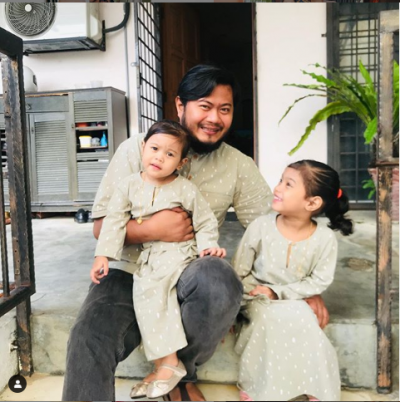 He's gone but love feels closer – @mamanaz09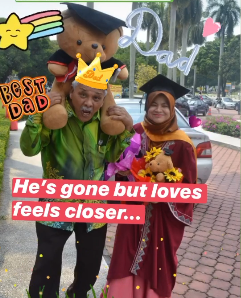 Husband, you're replacing my dad's place – @umaramadas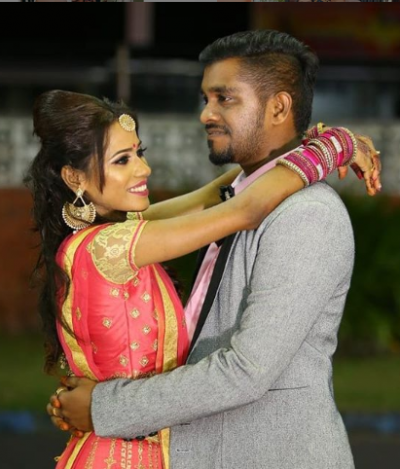 Superhero that protects me a lifetime – @azlyna_awang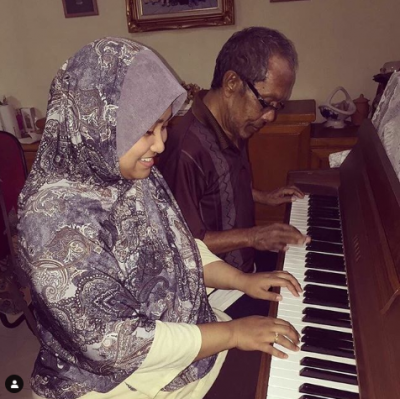 Here are some of our other favourites!
Daughter's favourite becomes his favourite too – Chandra Malar
My dad is my overgrown playmate – Chico Jo 
Dad pranks earned him Best Dad – Jean Yip 
Genes Really Goes Down For Generations – Ahmad Adlyn Othman
Silent sacrifice to create infinite happiness – Farah Kas
He always inspires me to aspire – Sue Tan 
My daddy is sexier than yours – Cheoktho Mateh 
His presence is the greatest present – @sfong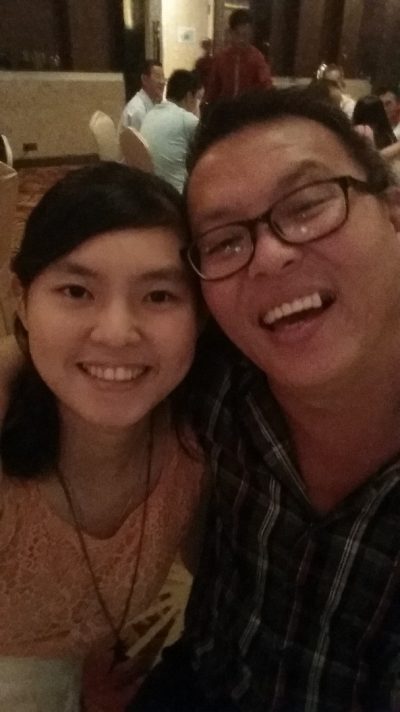 [F]abulous, [A]miable, [T]enderhearted, [H]andsome, [E]ncouraging, [R]eliable – @5.17_q.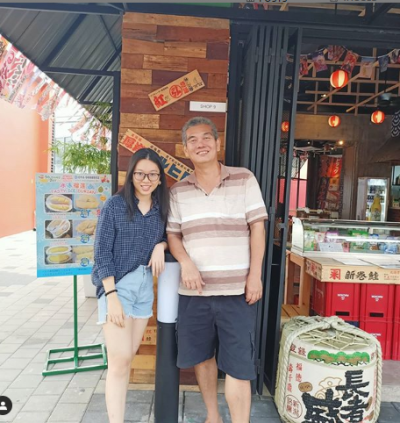 Our family's Master Chef after Mama – @hikari_zara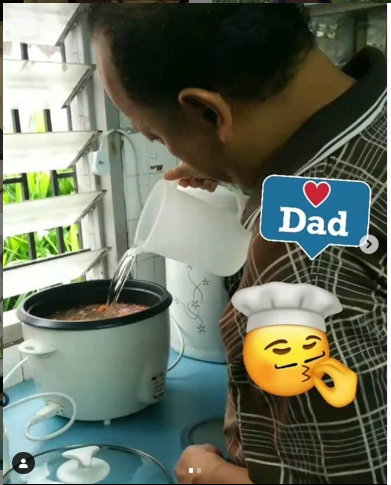 No superpowers, still the greatest superhero – @n.nazirah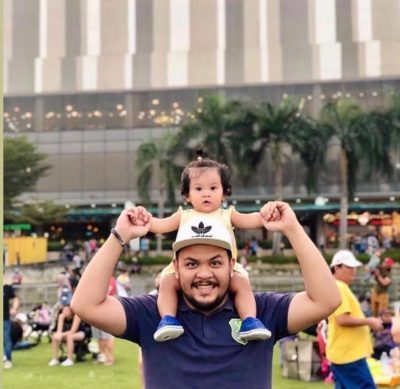 Always accepting, always generous, forever loving – @nailahalfarah_fisya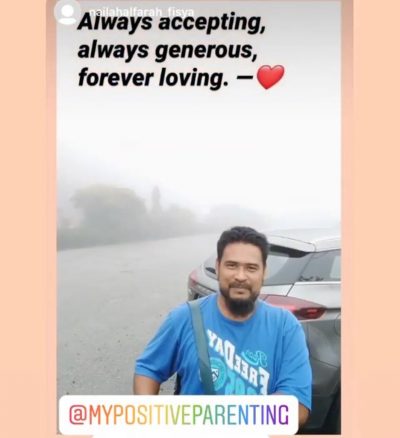 Here are more entries! Which one is your favourite?
Papa's princess must have beautiful hair! – Reshmy Ranee 

The success factor behind every daughter – Chandra Malar 

Father is a girl's first love – Ummi Nurfa Kamarudin 

Daddy means the world to me – Patricia Lee 

Sleeping beauty and the beast – Chenta Ainul Mardhiah 

He is the 'Daddy Shark' they love – Nazurah Hassan 

Want to be awesome like dad – Ed Yee 

Proud to be my "father's daughter" – Angelisha Ritaveni

You are my pillar of strength – Jo Ya 

Your lovely kiss is so sweet – Qian Yin 

Daddy: my hero without a cape – Claire Tie 

With DAD, my life is wonderful – Qxian Tan

Painting is fun when with daddy! – Clara Guzman 

Teaching kids 'responsibility' is his responsibility – Sin Kee Tan 

He is the benchmark for her – Wen Mangteen 

The real SUPERHERO in REAL LIFE – Nazri Tahir 

God sent us an amazing dad – Marcellah Martin

In my eyes there's only you – Jessie Chan

Dad's the best superhero I love – WeeLing Yee

A daughter's first and forever love! – Vivian SF 

He's our teacher, mentor and motivator – Rosemary Wong 

Why walk when you can dance? – Lim Sooi Ping

The coolest dad on the block! – Keisya Qaisara 

The one who stands beside me – Vee Nurul Abah

Whenever he's with us, we're happy!! – Sue Tan

One love. One heart. One destiny – Lee Yee Ran 

I've loved you my whole life – @putri_fairuz

Best mate, he'll always be – @nurdeena_qayyim

Our copy paste generation from daddy – @nas_nas09

Two hands over to protect me – @liana_zainudin