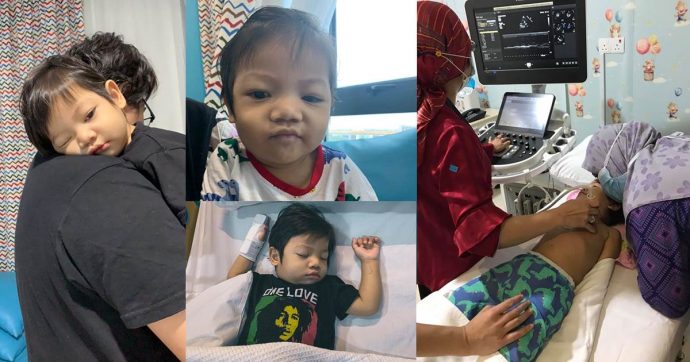 IN recent times you may have read reports linking COVID-19 to "Kawasaki-like" syndrome in children. There have been numerous media reports that a number of children diagnosed with COVID-19 are showing rare symptoms which resemble Kawasaki disease and toxic shock syndrome. This has naturally caused some alarm bells to go off for some parents.
However, it needs to be clarified that the Kawasaki-like syndrome, or paediatric multisystem inflammatory syndrome (PMIS), associated with COVID-19 has only been reported in small numbers in North America and Europe.
As of today no cases have been identified in Malaysia and other Asian regions yet, explains Datuk Dr Zulkifli Ismail, chairman of Positive Parenting Malaysia and a consultant paediatric cardiologist.
In a recent interview with BFM Radio, Dr Zulkifli also stated that it is important to distinguish this syndrome from the rare illness called Kawasaki disease. Kawasaki disease is more prevalent in children under 5 years old, whereas most cases of PMIS have been observed in older children. The effect of PMIS has also been described as more severe compared with Kawasaki disease.
There is still limited information about PMIS and its relation to COVID-19. However, Dr Zulkifli strongly advised parents in Malaysia not to overreact or jump to any conclusions from these reports, but instead continue to practise preventive measures to protect themselves, their children and elderly family members from COVID-19.
Many may have never heard of Kawasaki disease before, and this may be one of the factors that could lead to panic. So it's best to learn more about it. In general, Kawasaki disease causes prolonged fever with enlarged lymph nodes, redness of mouth, hands and feet, red eyes with no discharge and the occasional rash. It causes inflammation of the blood vessel walls, especially the coronary arteries supplying blood to the heart muscles.
A father's first encounter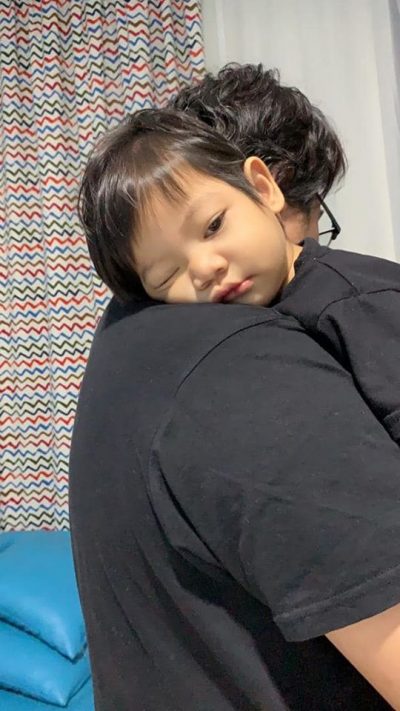 To learn more about this disease from a parent's perspective, Positive Parenting approached Abdul Basit M. Ariff, whose 18-month-old son Muhammad Umar El Fateh, was diagnosed with Kawasaki disease early this month. It needs to be noted that the case was not related to COVID-19.
Abdul Basit admitted that he had never heard of the disease before. "The first time I heard about it was when the doctor noticed some symptoms related to Kawasaki disease in Umar." Only after listening to the doctor's explanation and doing his own research did Abdul Basit realise what it is and how severe this disease can be.
The father said, "In the beginning, when Umar woke up with a fever, we only gave over-the-counter medicines and continued to monitor his condition at home. However, he looked weaker at night and his temperature continued to rise."
"His temperature reached 39.6°C the next morning, so we rushed him to the clinic immediately. After an examination, the doctor told us that Umar's tonsils were swollen. The doctor prescribed him with antibiotics since his temperature remained high even after he was given medication last night."
Umar's condition started to deteriorate the next day. He started vomiting and there was a swelling near his ear. He also looked very tired.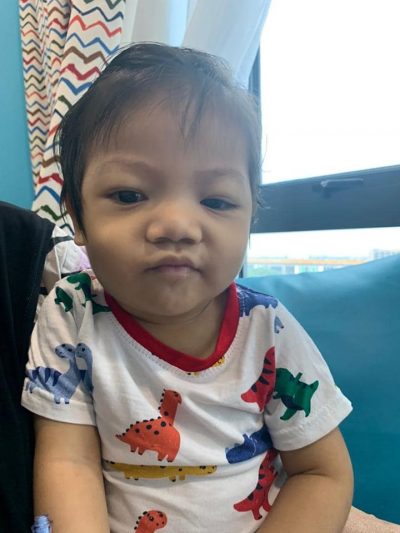 "We wanted to return to the clinic, but it was closed, so we went directly to hospital. The doctor at the emergency department advised us to get Umar admitted, so that he could be put on an antibiotic drip."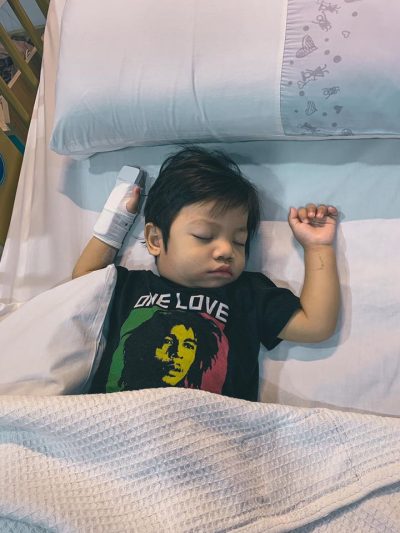 Abdul Basit got really worried by the fifth day of antibiotics, as his son was not showing any improvement at all. "He kept refusing to eat. His eyes had turned red. His face and limbs looked swollen. He never stood up or walked this whole time. He only slept, and we always needed to be carried. He also kept vomiting and having diarrhoea. It was only then that the doctors began to suspect Kawasaki disease."
"They ran a blood test on him the next morning and found signs of Kawasaki disease. They confirmed the diagnosis of Kawasaki disease after scanning his heart with echocardiography. Umar was promptly put on a 12-hour nonstop intravenous immunoglobulin (IVIG) treatment to prevent his condition from declining further. The cost for the medicine alone was exorbitant!"
Umar showed some improvement the next day and started responding to his parents. He still had a mild fever and the skin on his hands had started peeling, an effect of the illness. He was only allowed to be discharged after a couple more days in the ward.
Even though it was a harrowing experience, Abdul Basit is grateful: "We are grateful to God, our family for the support and the doctors and nurses for treating Umar. Today, Umar is healthier. He has become more active and his appetite has returned."
The father also shared some key takeaways he learned from this ordeal: "Parents always need to be alert when it comes to their children's health. Even a typical fever needs to be referred to a doctor as soon as possible. Another thing we need to do as parents is to have medical insurance for our children, especially for a critical case like this. Do not overlook small things; they may have a huge effect on our loved ones."
The fourth diagnosis
Mohd Ainuddin Mohd Razman had also never heard of Kawasaki disease when his son, Rayyan Ali Jafri, contracted the disease around seven years ago when he was four years old. "It started with a fever. After a few days, spots started to appear on his skin and later on, inside the mouth. We thought it was chicken pox or something similar, so we took him to Hospital Ampang. The doctor said that it might be chicken pox, gave him some medicines and told us to return home."
"But the fever and spots continued to get worse. We took him to the hospital for the second time and to a private clinic once after that. All three visits failed to diagnose Kawasaki disease, and the doctors thought it was only fever, mouth ulcers or chicken pox. Since there was still no improvement, we decided to consult my cousin, a paediatrician."
The father continued, "After telling her the symptoms, she suspected that it might be Kawasaki disease. We immediately took our son for a check-up and it was confirmed that he had Kawasaki disease. By then, his condition had taken a turn for the worse, and Rayyan had high fever and spots all over his body. The doctor said that Kawasaki disease can affect the heart, and if not treated early, may become fatal."
Ainuddin told us, "One of the most important parts of treatment is to check the heart condition. The inflammation of Kawasaki disease can damage a child's coronary arteries. My son had to undergo all kinds of heart testing."
He explained further, "Another part of treatment is IVIG therapy. The cost of even one injection was in the thousands and Rayyan required 4 or 5 bottles for his treatment. We needed approval from the head of the hospital due to the high cost. We were thankful that the cost was covered by the government."
"Rayyan finally recovered about a month later. He was admitted in the hospital for about two or three weeks and placed in an isolation room. I still remember how groups of medical students or housemen would visit him every day since it was a very rare disease. Luckily, the illness has no lasting complications when treated early. My son is now a healthy 11-year-old boy," Ainuddin said.
Approximately 75% of Kawasaki disease patients are children below the age of five, and the disease is seen more often in boys than girls. It is one of the most common causes of acquired heart disease in children. If treated early, most children recover within a few days. It is not contagious, but it tends to occur in families or passed through generations.
Find out more about Kawasaki disease in this article by our expert: Kawasaki Disease 101
**Dr Tomisaku Kawasaki, who first described this disease as mucocutaneous lymph node syndrome (MCLS) in 1967, have just passed away in early June 2020, at the age of 95 years old. He reported 50 cases with a similar presentation in a Japanese medical journal, before it was translated into English, followed by the first case in Hawaii five years after that.