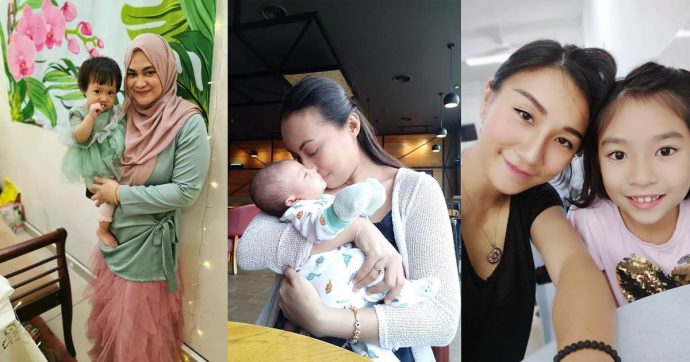 Happy Mother's Day to all mothers around the world! This year, the celebration is going to be a little different as most of us will continue to stay inside our houses due to the global health crisis we're facing. But that does not mean that we cannot take the opportunity to cherish and honour the mothers in our lives for their sacrifices and significant role in raising us.
Instead of taking your mother or wife out for dinner at a fancy restaurant, this time you can prepare a special dinner for her yourself. Or if you are not staying with your mum currently, remember that she is only a phone call away. You should appreciate your mum and wife every day, but let's make today an extra special day for her!
This Mother's Day, Positive Parenting is featuring three strong women and mothers, who are raising their children on their own. We talk about how motherhood has changed them and the ups and downs in their journey.
The frontliner mum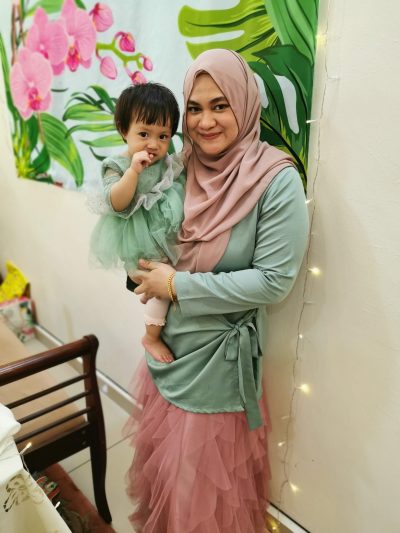 Dr Ainul Rhyshikin Yusoff is a medical doctor from Melaka. In January 2019, she conceived a baby girl through in-vitro fertilisation (IVF). Delisya Rhyhanna is now a sprightly 16-month-year old baby and Dr Ainul is overjoyed. 
When she was 12 weeks pregnant, however, things were not as rosy. Dr Ainul worked in the obstetrics and gynaecology department at Hospital, and began feeling nauseated. 
"Luckily, I am blessed with an amazing family who always supports me," she said in an online interview with Positive Parenting. Being a single parent has its share of difficulties, but her parents have been a huge help. "Every time I have to be on-call at work, I never have to worry too much, as my parents can help to take care of my baby." 
However, outings and travelling need to be properly planned as travelling alone with a baby is not easy. Dr Ainul usually makes sure she has someone to accompany her whenever she needs to travel.
The 33-year-old superiors and colleagues are also very considerate of her situation as a single mother. "If my daughter is not well, they will help to cover for me at work. If I need to vent, they will lend an ear. They are also supportive when it comes to breastfeeding, so I am allowed to express milk every 3-4 hours at work." 
Dr Ainul lives with her parents, and since she has been working during the pandemic, she takes all the necessary precautions when she returns home, including having a bath to disinfect herself before touching anyone.
As a mother, one significant moment that she will never forget is the day she delivered her baby. "My mother accompanied me at that time. I developed hyperstimulation, which means I was having six contractions every 10 minutes. After receiving an epidural, there was no more pain! My mother supported me while I was pushing, and she kissed my cheek after I had delivered my baby."
She continued, "I thought being pregnant and delivering a baby without a husband was tough, but it turned out that confinement and breastfeeding were even harder! Without my mother, I would have lost my sanity for sure! I remember crying once, feeling hopeless and depressed. 
"But I looked at my baby, this tiny beautiful creature, and I suddenly felt that I was willing to do anything for her. So I promised to protect and love her forever."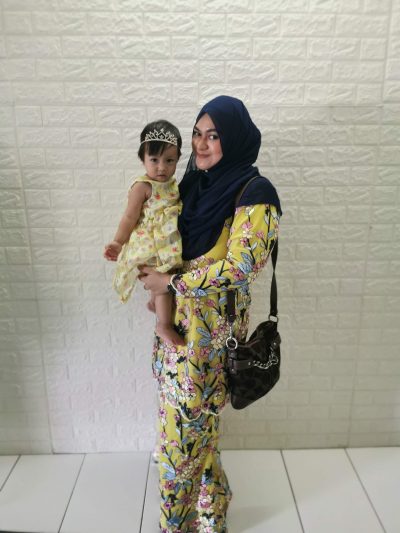 Dr Ainul says that the best "quality time" she gets to spend with Delisya Rhyhanna is while she is breastfeeding. "Since she was born, feeding time is our sweet, private time together. I talk to her softly and stroke her soft black hair, and even if she may not be able to fully understand me now, I believe this time is special," she shared.
This Mother's Day, Dr Ainul is on-call, so she celebrated in advance! She spent the day playing with her baby in a pool at home, since baby Delisya loves taking a bath. "I baked a peach cheesecake for me and my mother as I had been having a craving for it since last week."
And as a parting shot, Dr Ainul reminded us, "Every mum – whether natural conception, clomid-induced, IUI, IVF, foster, vaginal delivery, caesarean, breastfeeding or formula… is a Mother! Happy Mother's Day to all mothers!"
The blogger mum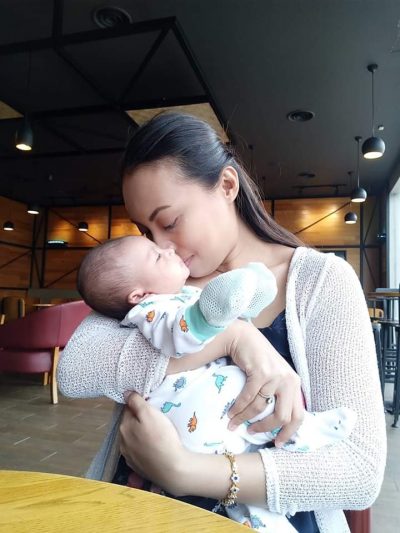 According to fulltime housewife Hana Shafrina, motherhood changed her in many ways. Her husband, Yus Akhmal, 34, works in the oil and gas sector and as such has to frequently work offshore, returning home only once or twice a month. And managing her children without help from her spouse is not an easy task!
Hana, 32, lives in Damansara, Kuala Lumpur. She has a two-year old daughter, Maryam Marissa, and a three-month old baby boy, Noah Mikhael. In her free time, Hana blogs about baby food on her Instagram (@marissafoodjournal). She is also a part of Read Aloud Project Group, where she conducts a live storytelling session on Instagram every Thursday. Participating in a community of mums has become therapy for her so she doesn't feel so alone at home, and is able to cope with parenting more positively.
"I need to look for our kids on my own: from managing the groceries, cooking meals, monthly appointments with doctors and daily activities. It sounds tiring, yes, yet I find it joyful! Becoming a mum has actually changed me in every sense of the word, but it has also made me tougher," she said.
Hana agrees that being a mother is truly a gift from God. "Being a mum has taught me so much about everything, from unconditional love, patience, fear, failure, strength, to gratitude, understanding, acceptance, as well as happiness!"
She acknowledges that as one becomes a mother, her world will change. "Everything you thought you knew is heightened by a gazillion. You want to know more, to learn more and to be the best person you can be, so you can teach your children about everything and provide them with good opportunities. You want to be someone they are proud of."
However, she knows firsthand that motherhood can also be chaotic and challenging, full of unexpected sights… and smells! "It is an adventure that you have to live it to believe it. You're staying up later and waking up earlier to do chores you won't be able to do when the kids are awake or to get the much needed me-time."
She continued, "At the end of the day, I never thought that I could survive taking care of both of my kids all by myself. When I look at them going to bed every night, I realise that you cannot turn back time. So I try to enjoy every single day with them!"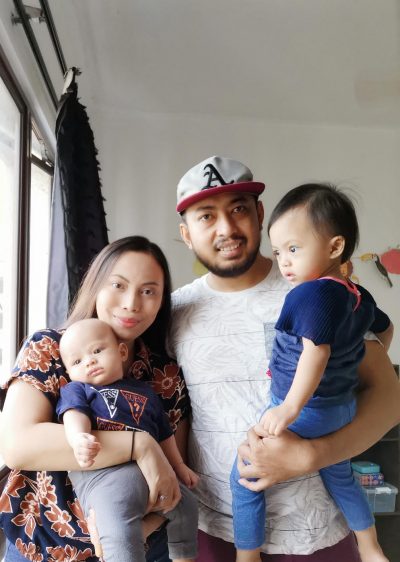 This Mother's Day is actually a blessing for Hana, as she gets to celebrate it with her beloved husband and kids at home due to the Movement Control Order (MCO). Her message on Mother's Day? "To all mums out there, you are a winner! Sacrificing all your life for your loved ones is a role that truly deserves the highest honour! Happy Mother's Day to all supermums in the world!"
The entrepreneur mum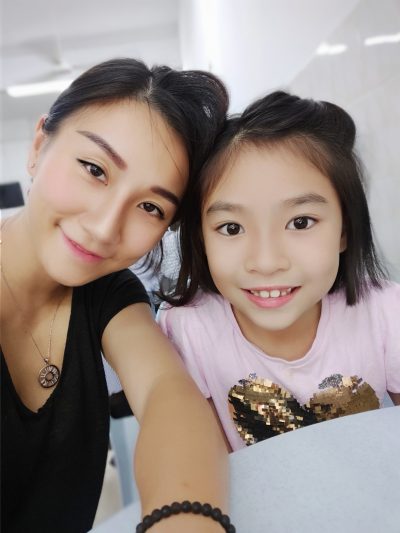 Phoebe Yong, 31, runs a pet food and beauty product business. She stays in Puchong, Selangor, with her daughter, Annabelle, aged 9.
Phoebe shares that being both mum and dad in this fast-changing world is challenging. But she also feels that children tend to be more mature and understanding nowadays as they are exposed to different stories of life through movies, YouTube and their friends. As a single mum and also a businesswoman, she often attends classes to keep herself updated, especially with technology.
"I also read a lot and have joined multiple Facebook parenting groups to connect with other parents, to learn how they handle their kids in different situations in life. Thankfully, I don't find it too hard to keep up with the pace in life and have moved on smoothly from past challenges," she said.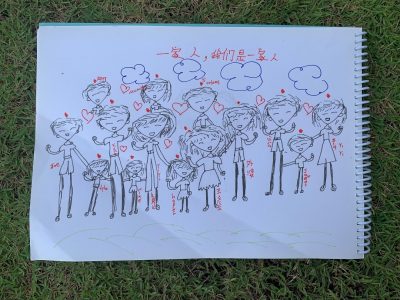 Her family has been a key support system for Phoebe. "Before the MCO, my parents helped to take care of my daughter most of the time as my beauty business requires me to travel a lot. I am always grateful to have them supporting me throughout everything."
In fact, her family played a crucial role in one of the most significant moments in her life. "My daughter had pneumonia once when she was three years old and it was quite a serious case. I was on a business trip in New Zealand at that time and was unable to fly all the way back for her."
"During that hard time, my sisters, their husbands and my parents helped me to take care of my precious baby in hospital. My sister stayed in the hospital with her for about 2 weeks. I am so grateful to have such a supportive family, who sincerely loves me and my daughter. I could never make it without them."
Phoebe admits that single parenting is tough, whether you're a mum or dad. "No one is a perfect parent, there's always room to improve and learn. I am just very grateful that throughout my single parenting journey, my daughter has been very independent and understanding."
She added, "She is quite mature for her age. Although she loves me so much and always misses me, she never complains or makes noise about me not being with her all the time. She understands the nature of my work. Besides, I try to spend most of my time with her when I am not traveling for work."
Since the MCO is still on-going, Phoebe said that for Mother's Day, they are just going to stay home, cook something really nice and have a good dinner together. "I am thinking of video-calling all the family members and have a 'virtual family dinner'. Due to the MCO, I am unable to travel for work, but I have the best chance ever to stay at home for the whole day with my daughter now. I am enjoying my everyday life and she has been so happy to be spending time together!"