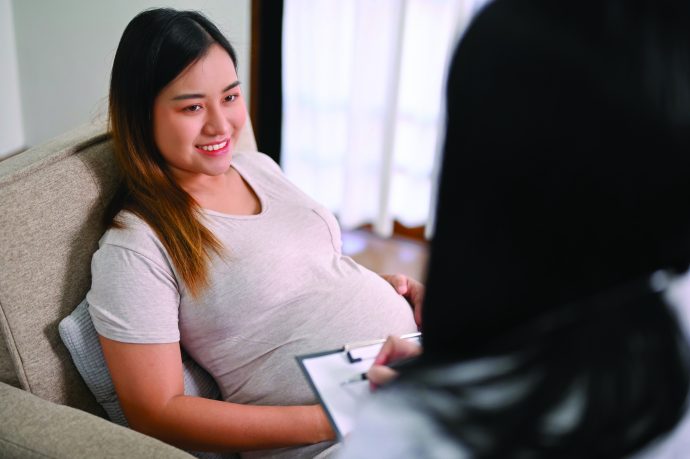 Starting a family is an exciting period of life that many look forward to. In fact, many newlyweds are inclined to rush into this without knowing and understanding each other's medical status. This is a particularly important consideration before starting a family, as it may negatively impact both your own and your future child's health.
What is a High-Risk Pregnancy?
High-Risk Pregnancy: A pregnancy that poses a higher-than-normal health risk to the pregnant mother, foetus, or both. They  are often seen in individuals who have chronic medical illnesses or are known carriers for certain genetic conditions.
 What increases the possibility of a High-Risk Pregnancy?
Existing medical conditions: Certain health conditions can negatively affect the health of your future child. These commonly stem from individuals with chronic medical illnesses or those who are known carriers for genetic conditions.
Age: The risk of pregnancy complications increases the older the mother is. Generally, those who are above 35 have a higher-than-average risk of pregnancy complications.
Lifestyle factors: Certain lifestyle choices may increase the risk of a high-risk pregnancy. These include drinking alcohol, smoking cigarettes, and using drugs.
What medical conditions should be paid attention to?
What to do if you or your partner has an existing medical condition?
Attend pre-pregnancy care clinics

Before trying for a baby, attend pre-pregnancy care clinics.
These are healthcare services (available at all government health clinics) that assess and manage the health of women prior to the conception of a child.
Services range from education to medical health screenings, and many more.

 Speak with a healthcare provider

To better understand the health status of yourself and your partner, speak with a doctor. Your doctor may perform some medical screening tests.

 Take any necessary special tests

If required, your doctor may run special tests for certain conditions. For example, genetic tests to screen for genetic conditions (amniocentesis), lab tests to detect infectious diseases, ultrasound (by qualified doctors) to detect structural problems, etc.

Look for pregnancy-safe treatment options

Speak with a doctor about available options that are safe for pregnancy to control your pre-existing medical problems.

Ensure a stable disease condition

Make sure that your condition is stable before attempting to get pregnant.

Attend prenatal appointments

If you choose to proceed with the pregnancy, ensure that you attend your prenatal appointments.
Expect prenatal visits to be longer and more frequent as the health of the mum and the baby will be closely monitored.

Address any lifestyle factors

Avoid or reduce any lifestyle factors such as drinking alcohol, smoking cigarettes, etc.
The health status of yourself and your partner may play an influential role in the health of your future child. Understanding these potential health risks can help you make informed decision about family planning and take the necessary precautions to prevent future health complications. Speak with your doctor to learn more about managing high-risk pregnancies.