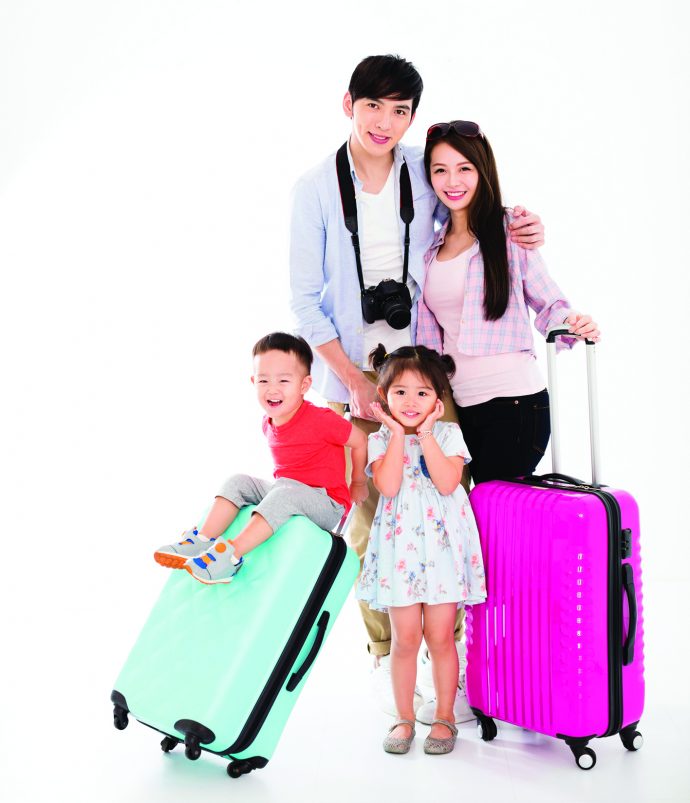 National borders are reopening after a long period of travel restrictions due to the pandemic. Apart from COVID-19 vaccines, which vaccines should you take before travelling outside the country?
Why should I get vaccinated before travel?
The Malaysian National Immunisation Programme (NIP) provides a comprehensive schedule of childhood vaccinations that protect against certain infectious diseases. However, there may be gaps not covered by the immunisation schedule. Some infectious diseases not included in the NIP may be endemic in other countries or there may be an on-going outbreak at the destination you're heading to. Some vaccines are also mandatory for entry into certain countries.
For example, Malaysians are advised to take the yellow fever vaccination before travelling to certain countries in Africa and South America. The risks of food-borne diseases, such as typhoid and hepatitis A, are also higher in certain countries, so it's better to get vaccinated against these diseases as well.
If you and your family are travelling to these places, it is recommended to get protected from local diseases by getting optional vaccines available. Vaccination is one of the best ways to protect us from serious infectious diseases. By getting vaccinated, you will spend less time getting sick and more time enjoying the trip with your family.
Who should get the vaccines?
Anyone travelling to destinations with a significant risk of infectious diseases should get vaccinated against those particular diseases. This is especially important for the vulnerable population, such as children below five years old, the elderly, and people with chronic diseases or a weakened immune system. Additionally, eligible individuals should get the COVID-19 and flu vaccines, regardless of their travel destination. If you are pregnant, consult your doctor regarding vaccines that are suitable for you.
Which travel vaccines should I take?
This depends on your travel destination. Here are some recommended travel vaccines:
Meningococcal vaccine: If you're travelling to countries in the African meningitis belt such as Ethiopia, Niger, Chad and Burkina Faso, where the prevalence of meningitis is very high, it is recommended to get this vaccine. Saudi Arabia also requires people going on a Haj or Umrah pilgrimage in Mecca to get the meningococcal vaccine.
Influenza vaccine: You can get the vaccine annually and all year round, but the vaccine is especially recommended when travelling anywhere during the flu season or going to temperate regions in winter.
Japanese encephalitis (JE) vaccine: The vaccine is included in the NIP for children in Sarawak. Those who have not received it are advised to get the vaccine when travelling to countries where JE is endemic, such as Japan, Taiwan, South Korea and other Southeast Asian countries. It's also good to get the vaccine if you're coming from the Peninsula and going to Sarawak.
Yellow fever vaccine: Malaysians are advised to get the vaccine at least 10 days before travelling to certain countries in Africa (29 countries, e.g. Cameroon, Kenya, Nigeria, etc.) and South America (13 countries, e.g. Argentina, Brazil, Colombia, etc.) where there is a high risk of yellow fever transmission. Travellers coming from these countries without a valid yellow fever vaccination certificate will have to be quarantined upon arrival in Malaysia.
Rabies vaccine: It is recommended for people with high-risk occupations (i.e. wildlife rangers, animal disease control staff, lab workers dealing with live rabies viruses). Outdoor travellers or expatriates living in remote areas with a high rabies exposure risk should also get the vaccine. The vaccine is also offered as post-exposure prophylaxis.
Cholera, typhoid, hepatitis A, or rotavirus vaccines: These vaccines protect against food- and water-borne diseases and are recommended when travelling to countries with poor sanitation to prevent infection from contaminated food or water.
When should I get the vaccines?
Speak to your doctor 6-8 weeks before your travel date to decide which vaccines to get, how many doses are required, and how early you need to get the shots. It can take a few days to a few weeks for the vaccine to take effect and for your body to produce antibodies. Hence most vaccines have to be given ahead of time to ensure full protection against the diseases during travel. For flu vaccine, you're recommended to get it annually, and if you haven't received the flu shot, get it at least 2 weeks before your trip.
Where can I get the vaccines?
You can get the recommended travel vaccines from private clinics and hospitals. Some vaccines may also be available at government facilities and some may only be available at certain healthcare facilities. Do check with your preferred healthcare providers in advance, as some places may not carry stocks even if they did provide the vaccines previously.