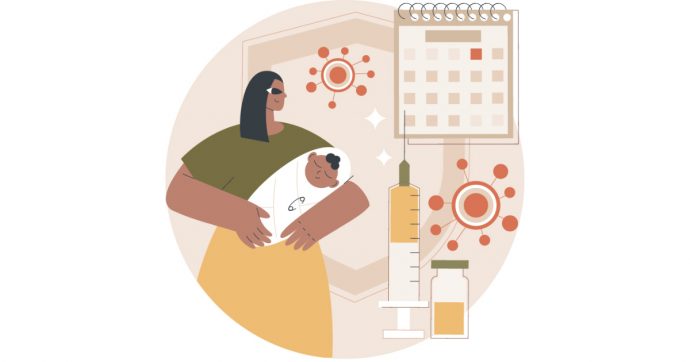 One of the better pieces of news we received last year was the inclusion of pneumococcal vaccine in the national immunisation programme (NIP). However, it's currently only available for babies born in 2020 or later. What about those who were born earlier and have missed it?
Timely vaccination is crucial to ensure that a population is fully safeguarded against vaccine-preventable diseases (VPDs) as early as possible and will be able to sustain herd immunity; and also to prevent massive outbreaks. Yet, even with the best efforts, not all individuals will manage to get their vaccinations as scheduled according to the NIP. This is where "catch-up vaccination" comes into play.
Catch-up vaccination
According to the World Health Organization (WHO), catch-up vaccination is defined as the practice of vaccinating a person who has not received the recommended doses of vaccines according to the routine NIP schedule due to a number of reasons including delays, out-of-stock vaccines, no access, hesitancy, service interruptions, etc.
Catch-up vaccination serves a major role in preventing possible immunisation gaps that could affect herd immunity. The best course for everyone to fully benefit from a vaccination exercise is to receive the recommended vaccines as soon as they are eligible. However, those who are "late" should also "catch up" when they can.
Certain vaccines do have upper age limits for administration, but most are safe and effective to administer without any upper age limit. For most VPDs, a late vaccination will still result in vital protection against morbidity and mortality. Though timely vaccination should always be the aim, keep in mind that even with vaccination, it is better late than never!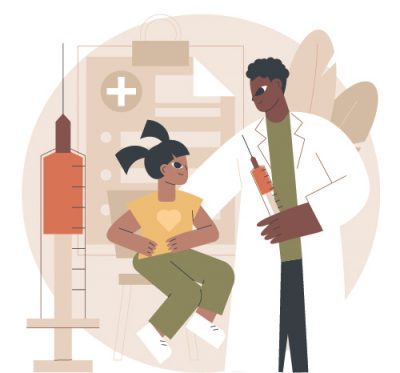 Catching up with pneumococcal vaccination
In Malaysia, pneumococcal vaccination for children was introduced in the NIP last year for babies born in and after 2020. However, this means that children born earlier, including those who are toddlers or in kindergartens currently, would not be eligible for the vaccination. This group of children should be considered for catch-up vaccinations.
Why is it important to vaccinate the catch-up population against pneumococcus? Pneumococcus is the leading cause of bacterial meningitis among children under 5 years old. Young children also have a high risk of suffering other severe complications due to pneumococcus, including pneumonia and bacteraemia. The catch-up population also tends to spend more time in close proximity with other children at child care centres and kindergartens, thus exposing them to a higher risk of infection.
Additionally, pneumococcal catch-up vaccination prevents children from being carriers who can transmit the deadly bacteria to infants, elderly and other high-risk groups. In fact, 20-60% of school-aged children may be carriers. The duration of carriage may vary, but it is generally longer in children than adults. On top of that, catch-up vaccinations help to reduce other associated burdens (cost, productivity, life quality, etc.) due to illness and hospitalisation.
The WHO 2019 position paper on pneumococcal conjugate vaccines (PCV) in infants and children states that catch-up vaccinations should be applied when introducing PCV in the NIP to speed up its preventive impact on the disease in children between 1-5 years old, especially in settings with a high disease burden and mortality. The more children are vaccinated, the faster herd immunity can be achieved.
Recommended catch-up schedule for PCV (from WHO position paper)

Children who are eligible to receive the vaccine under the NIP can still get the vaccine even if they miss their schedule; just contact the nearest Klinik Kesihatan to arrange for an appointment. Those who are not eligible can get their catch-up vaccination from private healthcare providers. It's never too late for your child to get the pneumococcal vaccination even if they don't qualify for the shot in NIP. Speak to your doctor to find out more about how your little one can catch up!
An educational contribution by Malaysian Paediatric Association.