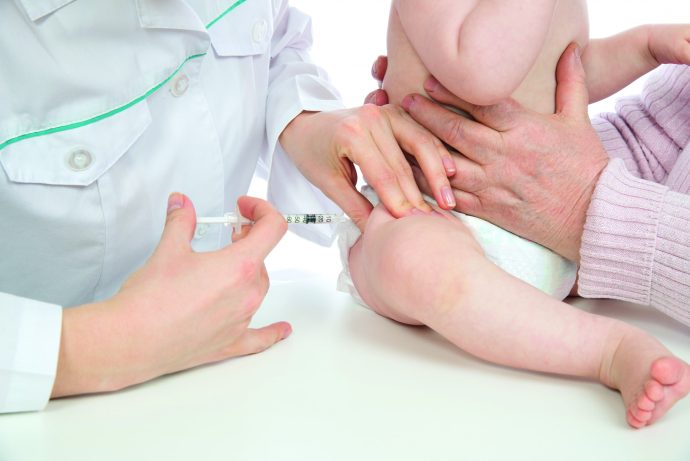 Apart from the vaccines included in the NIP, are you aware of other recommended vaccines for children? One of them is the meningococcal vaccine that provides protection against Neisseria meningitidis.
N. meningitidis, Haemophilus influenzae type b (Hib) and Streptococcus pneumoniae are among the main causes of bacterial meningitis, a potentially fatal and debilitating disease. Vaccines against two of these pathogens have been included in the National Immunisation Programme (NIP), but not the one against N. meningitidis, also known as meningococcus.
Meningococcus at a glance
12 strains (serogroups) of meningococcus have been identified. Among those, strains A, B, C, W, X and Y are responsible for most cases of invasive meningococcal disease (IMD), which include meningitis (50% of cases), bacteraemia (30% of cases) and pneumonia (15% of cases). It spreads through droplet transmission from infected individuals or asymptomatic carriers. Possible complications include brain damage, limb or digit loss, hearing loss and death.
Meningococcal vaccines have been available for more than 40 years. Currently, there are three types of meningococcal vaccines:
Polysaccharide vaccines are available as bivalent (MenAC), trivalent (MenACW), or tetravalent (MenACWY) vaccines. They offer protection for up to 3 years and are not effective for children under 2 years old.
Conjugate vaccines are available as monovalent vaccines (MenA or MenC) and tetravalent (MenACWY). These vaccines confer longer-lasting immunity (5 years or longer) and can be given to children as young as 2 months old (depending on the type of vaccine and the country).
Protein-based vaccine (MenB) is the latest meningococcal vaccine to be introduced and not yet available in Malaysia.
What are the recommendations?
The World Health Organization (WHO) recommends meningococcal conjugate vaccines over polysaccharide vaccines due to their advantageous effects on direct and indirect protection:
Countries with high endemic rates of IMD (>10 cases/100,000 population/year) or intermediate (2-10 cases/100,000 population/year) and countries with frequent epidemics are recommended to implement a suitable large scale meningococcal vaccination programme.
Countries with lower frequency of the diseases (<2 cases/100,000 population/year) are recommended to provide meningococcal vaccination for high-risk groups.

Groups at increased risk include those who:
Have certain medical conditions (complement component deficiencies, use of complement inhibitor, functional or anatomic asplenia, HIV infection)
Are at increased risk due to a meningococcal disease outbreak
Travel to or live in countries where meningococcal disease is hyperendemic or epidemic (Meningitis belt, during Hajj/Umrah, etc.)
Are living in close quarters (e.g. students/army recruits living in dormitory)
From the table, MenACWY is often scheduled during teenage years, but it can be given to infants as well, as seen in Australia NIP. Meanwhile, MenB is usually scheduled before 12 months, but the United States recommends MenB when the child is older.
Vaccination recommendations in different countries are developed based on multiple factors, including disease epidemiology, clinical profile, benefits and risks of different vaccine options, economic considerations, interaction with other existing intervention and control strategies, etc.
Recommendations also depend on the type of vaccine used. For example, a type of MenACWY conjugate vaccine can be given to children as early as 2 months old, but other vaccine types may have different indications of usage.
Take it now or wait?
Vaccines induce an immune response to train the body to efficiently fight certain pathogens in case of any exposure in the future. This can only work before the infection strikes, so the best time to vaccinate your kids is when they are healthy. It may be too late for the vaccine to be effective if you wait until your kids get sick or become carriers and unknowingly spread the pathogen to people around them.
The meningococcal vaccine is one of the optional or additional recommended vaccines for children in Malaysia, but as it is not in the NIP, there is no specific recommendation as to when it should be administered. Knowing the severe consequences of meningococcal disease, do consult your child's paediatrician to find out if and when he/she should get meningococcal vaccination. It is better to be safe than sorry when it comes to your child's health and well-being.
An educational contribution by Malaysian Paediatric Association.