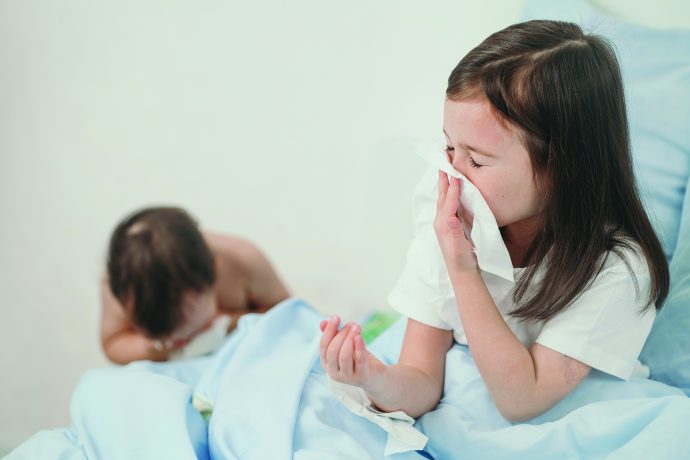 While COVID-19 may continue to hog the limelight for a long time to come, it would be wise for us not to turn our backs on other infectious diseases which continue to pose a threat to our health and wellbeing.
Take influenza, for example. Each year, influenza causes substantial mortality and morbidity worldwide. One of the more infectious respiratory diseases, the influenza virus remains active all year long in our tropical weather, which means it can occur at any time.
The danger is still there
History has shown us how much havoc influenza can wreak. There have been many examples including the Spanish flu, also known as the 1918 influenza pandemic (1918-1920), affected an estimated 1/5 of the world's population; The 1957–1958 Asian flu pandemic of influenza A virus subtype H2N2 which resulted in approximately 1.1 million deaths worldwide, and the Avian flu pandemic in 2009.
Malaysia has seen its share of localised outbreaks over the years, such as the flu outbreak in Perak (July-August 2003). We also saw a series of outbreaks nationwide in Dec 2019-January 2020 (just before COVID-19 gripped the nation), heavily affecting schools in Selangor and Penang, with reported cases in Perak, Terengganu, Johor and Pahang.
Fast spreading
A key reason why influenza spreads so easily is because of droplet transmission – when an infected person (a child or an adult) breathes, talks or sneezes, he or she is effectively spreading the virus. Children, especially, may not fully comprehend the importance of good hand hygiene, and may be less inclined to wear a mask if they are sick or when playing with friends who may be sick. This increases their risk of being infected.
Infants and toddlers at day-care centres also run a high risk infection. They are at an age when they are at the mercy of their caregivers and the quality of care provided by day-care centres. If your child is sick, it is best to keep him isolated from his peers. If you have a full-time job, you or your spouse may need to work from home or take leave to care for him. Continuing to send him to day-care will only expose other children to the unnecessary risk of infection.
Flu symptoms are not difficult to recognise. They include high fever, chills/shivering episodes, pain in muscles/joints, fatigue, cough, runny/stuffy nose, nausea, vomiting, diarrhoea, headache and sore throat. Complications associated with flu are pneumonia, sinusitis, ear infection and in some cases, even death.
Influenza IS preventable
Influenza complications can be dangerous, and no one wants to see their children suffering from it. Wearing a face mask, practising social distancing and good hand hygiene will help, but getting vaccinated against influenza should be the top priority. This is especially true for people at high risk who may develop potentially life-threatening complications. This includes young children whose immunity is still developing, and people above 60 years of age whose immunity is waning.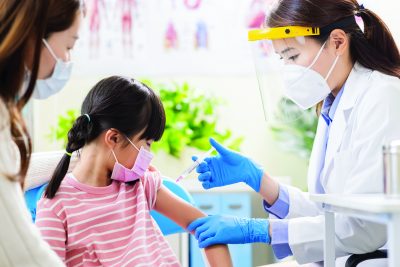 At present, the influenza vaccination is not a part of the National Immunisation Programme, hence it is easily overlooked. The recommended yearly influenza vaccination can be given to infants from 6 months of age, so do talk to your child's paediatrician (and your own doctor) to learn more about the vaccination and get it for your family (including yourself and for your parents).
Don't leave it to chance
A child's immune system is minimal at birth and it takes time for their immunity to build up. Because of this, infants and young children are particularly vulnerable to diseases. Vaccination helps prevent disease as it induces the immune system to build resistance against specific diseases that the vaccines are tailored to fight against.
The COVID-19 pandemic brought light to many methods that we can easily adopt to stop the spread of disease. Hopefully, lessons that have been learnt in the last year will continue to be practised in future because diseases such as COVID-19 and influenza can be devastating if they infect someone who is vulnerable.
In the case of influenza, complications can be dire for children as it may lead to severe and deadly complications. So, don't be complacent. Vaccinate your child against influenza. You may just be saving his life.
An educational contribution by Malaysian Paediatric Association.