As you know, the first phase of National COVID-19 Immunisation Programme is currently in progress. By February next year, the government is targetting to vaccinate at least 80% of Malaysian adult population.
Achieving this target is crucial to ensure that 'herd immunity' or 'population immunity' against COVID-19 can be obtained. This will significantly reduce infections, hospitalisations and death due to the pandemic.
The infographic illustrates what is herd immunity and why it is important.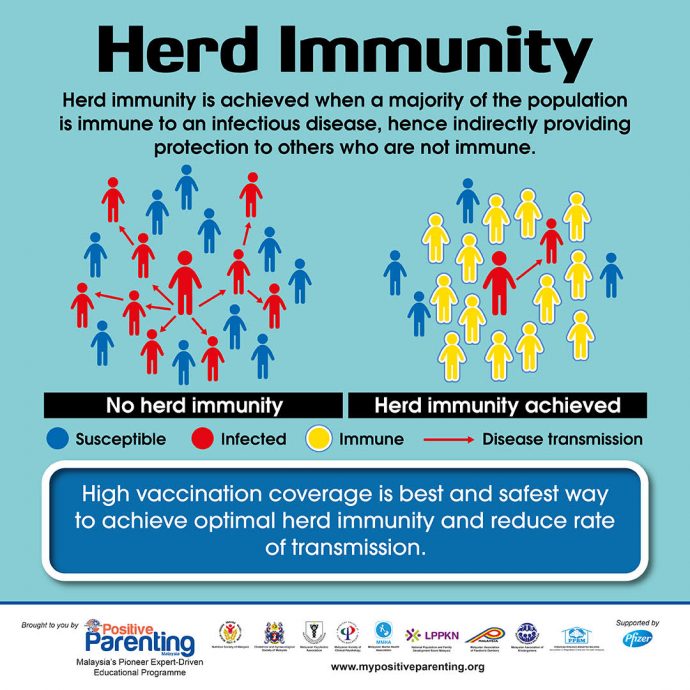 Learn more about the term by reading this article.