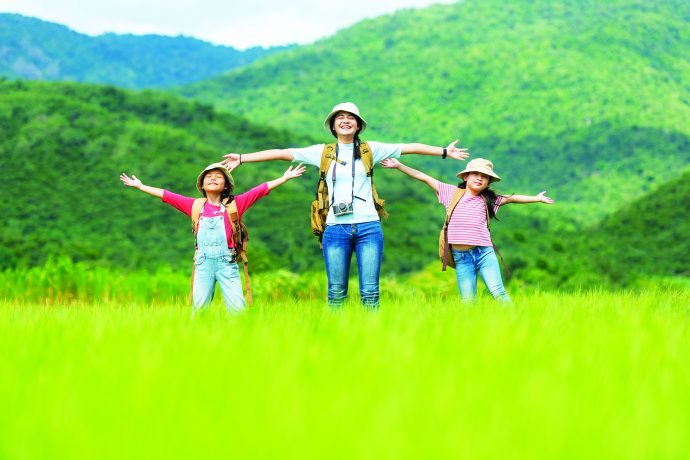 The latest statistics from the National Health and Morbidity Survey (NHMS) of Malaysia 2019 show 1 in 2 adults and 1 in 3 children are overweight or obese. Other than nutrition, lack of physical activity is probably one of the factors that led to these statistics, with 1 in 4 adults and 2 in 5 school-going children leading sedentary lifestyles.
It is no secret that regular physical activity is good for all in the family. But spending time outdoors is just as beneficial. Various studies have shown that outdoor play can benefit both mental health too, besides physical health!
So, here are five reasons why parents should not just watch their kids play but are encouraged to play outdoors together as a family.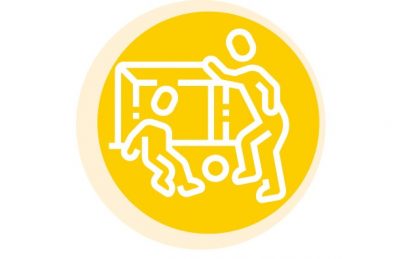 1. Increased physical activity. Running around a park can be fun for kids, and you might find cycling or walking with them much more enjoyable than exercising at the gym. It's not as intensive but still counts toward one's daily physical activity goal.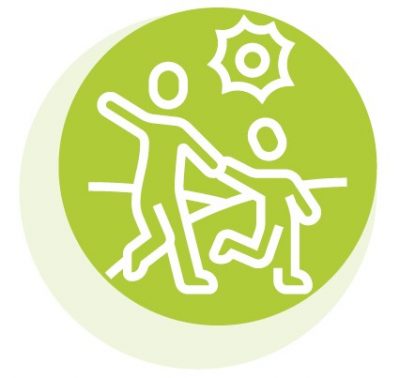 2. Source of Vitamin D. Our body can produce vitamin D through exposure to sunlight and this vitamin is crucial to help the body to absorb calcium, which is important for bone health. A study in 2012 showed almost half of Malaysian children have vitamin D deficiency. In addition, studies also showed that adults with vitamin D deficiency have been linked to increased risk of non-communicable diseases such as cardiovascular disease and obesity. Hence, playing outdoors more often can help to provide vitamin D especially for growing children.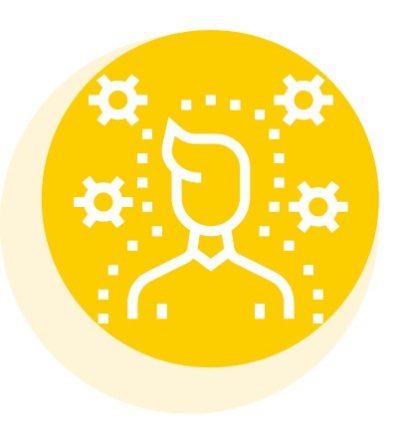 3. Nature for immunity. Increased exposure to a natural outdoors environment benefits a child's mental health and general wellbeing, which can positively influence his immune system. You can also help enhance his immunity by including probiotic-rich foods in his diet, as these good bacteria keep his digestive system (also the body's first line of defence against infections) in top form. Even for adults, spending time outdoors can help to improve immune function for general health and prevention of chronic diseases.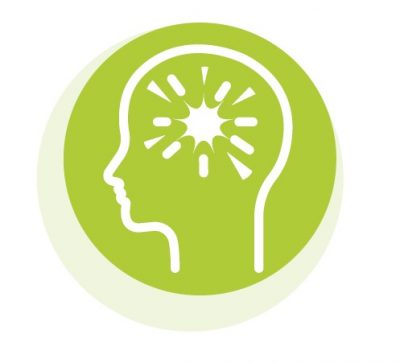 4. Promotes mental acuity. Being outdoors in the nature can promote curiosity as your child is exposed to various living organisms in the environment such as plants, flowers, insects and animals. Playing outdoors with others helps to boost creativity and problem solving skills too. It provides younger kids with unique sensory experiences that indoor spaces lack.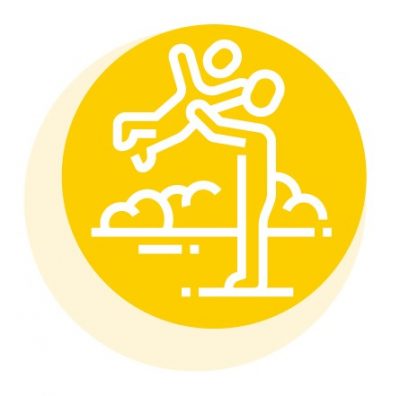 5. Promotes stronger family bonds. Regular family time outdoors gives everyone a break from hectic daily routines, and allows you to have fun and connect with each other. Remember to keep digital devices aside!
Outdoor activities present the family with more opportunities to actively play and try out new things. It may be tough to come up with something that everyone enjoys, but once you do, the potential for fun and bonding are huge.
Getting started!
Start with simple activities, such as going to the nearby parks and playgrounds. Mix in other activities by bringing balls, hula hoops and skipping rope to keep things interesting. Be bold – explore new places and try new activities!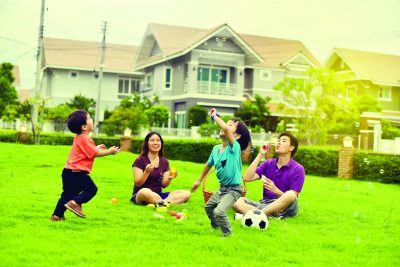 City folks can opt to go for hikes/walks at nearby local trails, parks, waterfalls, or nature preserves and enjoy the day with your family there. Cycling together around your neighbourhood can also be fun, or try an off-road bicycle trail, if you're feeling adventurous. You can also play some sports such as football, badminton and basketball together as a family in the outdoors.
Just like any other family activity, make basic preparations – pack healthy snacks and lots of drinking water, have a basic first aid kit and bug/mosquito repellent. It is recommended to also check the weather forecast and if the air quality is bad, just reschedule your outing. Make an effort to do such activities regularly and keep the momentum going. Soon, these activities will become family tradition!
Take extra precautions!
The recent COVID-19 pandemic means you may need extra precautions when venturing outdoors:
Wear face masks around other people.
Avoid large crowds and maintain physical distancing.
Use hand sanitisers when necessary.
Bring disinfecting wipes with you in case you need them.
An educational contribution by Nutrition Society of Malaysia.