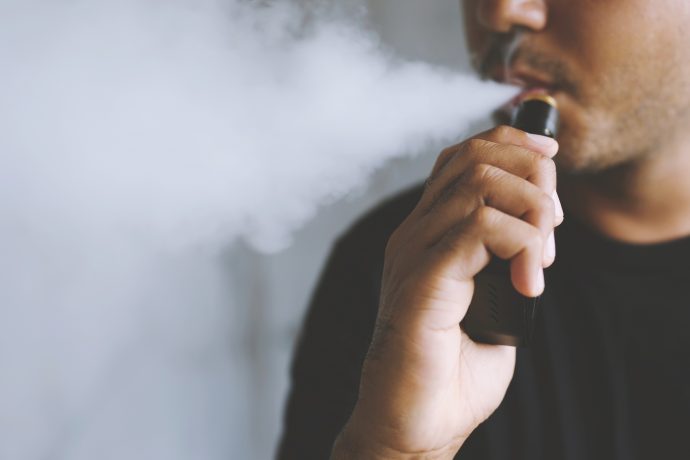 Recently, India banned the sale of e-cigarettes as US health inspectors investigated a series of deaths where hundreds of Americans were sickened by a mysterious, but severe vaping-related illness, according to a US health official speaking at a congressional hearing on Sept 24. The illness claimed the lives of 12 people.
The executive order banned the devices in the interest of the public, saying there was a need to ensure e-cigarettes don't become an "epidemic" among children and young adults.
Anne Schuchat, principal deputy director of the Centers for Disease Control and Prevention (CDC) noted that latest-generation vaping devices use "nicotine salts" that boost the amount of the addictive substances that reach the brain, presenting a particular risk to younger consumers, whose brains are still developing.
Healthy young people show signs of impaired blood vessel function after just a few puffs of an electronic cigarette, even without nicotine, the new research showed.
"We essentially found that using e-cigarettes is not equivalent to inhaling water vapour; in fact, it can exert acute, detrimental effects on (blood vessels) even when the liquid does not contain nicotine," said Dr. Alessandra Caporale of the University of Pennsylvania Perelman School of Medicine in Philadelphia, the study's first author
In a previous study, it was found that vaping nicotine-free e-cigarettes increased signs of inflammation and a form of tissue damage known as oxidative stress, which returned to normal levels in one to three hours.
There is a growing concern worldwide over the health risks associated with smokeless nicotine devices popular among teenagers, which are also flavoured thus encouraging more young people to try tobacco. These fears intensified in August 2019 after the US Centers for Disease Control and Prevention (CDC) announced the first death in Illinois due to an unknown lung illness.
Investigators at the CDC and the US Food and Drug Administration (FDA) have pointed to vaping oils containing marijuana ingredient tetrahydrocannabinol (THC) or vaping oils with vitamin E acetate, a substance used in some THC products, as a possible cause of the illnesses. But they have not ruled out anything yet, including conventional nicotine liquids amid what officials called a national public health emergency.
Originally touted as a safer alternative to wean people off cigarettes, e-cigarettes have come under widespread attack in the US, especially for their appeal among youth. India's decision follows similar prohibitions in about 27 other countries including Australia, Singapore and Brazil.