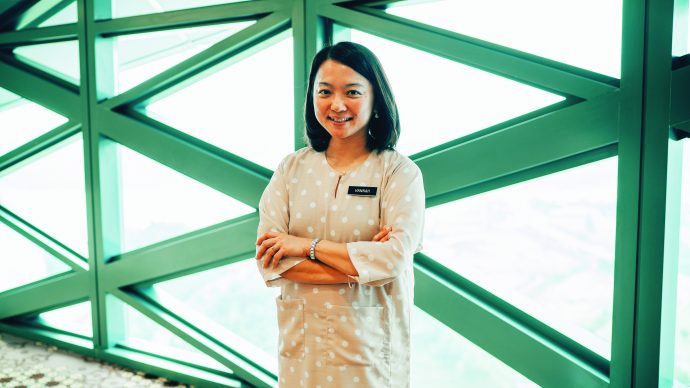 About YB Hannah Yeoh
She is the Deputy Minister of Women, Family and Community Development. She is also the current Member of Parliament for Segambut, Kuala Lumpur. She was the first woman Speaker of the Selangor State Legislative Assembly from 2013-2018, making her the youngest of any legislative body in Malaysia at that time. Prior to her election into Parliament, she served two terms in the Selangor State Legislative Assembly as the State Assemblyman for the constituency of Subang Jaya (2008-2018). She holds a Bachelor of Laws and was a practising lawyer in Australia and Malaysia before venturing into politics. She is married to Ramachandran Muniandy, and together they have two daughters.
We often see YB Hannah in the limelight as the Deputy Minister for Women, Community and Family Development. However, what does this mean for Hannah in terms of her family? Positive Parenting recently interviewed YB Hannah to learn more about her experiences and opinions as a mum of two.
As first experiences go, Hannah was fortunate that everything progressed smoothly for her first child. Due to pre-existing fibroids, she had a Caesarean delivery, which turned out to be a very comfortable experience.
"I think having a child was the most amazing feeling. At no point did I feel like I could not cope. Of course, things were a lot more hectic with my second child as it was re- election time and I really felt very stretched," the mother of two confesses.
Parenting styles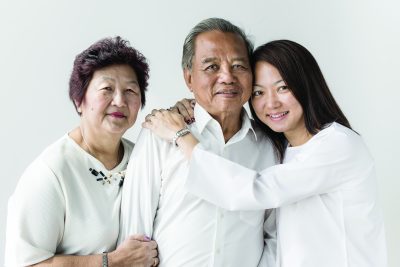 Her style of parenting is partly influenced by her own childhood experiences. For example, her father was very driven in making sure that she got good results and thus, expectations were always very high for her to perform academically. However, she tries not to do the same with her children as she is well aware of just how stressful these sort of expectations can be.
"I do worry whether I'm too relaxed with my children, but because of my own experience growing up, going to the other extreme should not be a surprise.
While I feel that academic results are important, I would not want my kids to grow up associating their childhood with studying or being forced into activities that they hated," she remarks.
When it comes to discipline, she tends to use a time out or she takes away certain privileges such as TV time or going to their friends' parties. However, Hannah admits, "I still struggle not to lose my cool, but it's tough because my kids tend to misbehave more in public as they know that I have to be extra patient with them in the eye of the public."
Making sacrifices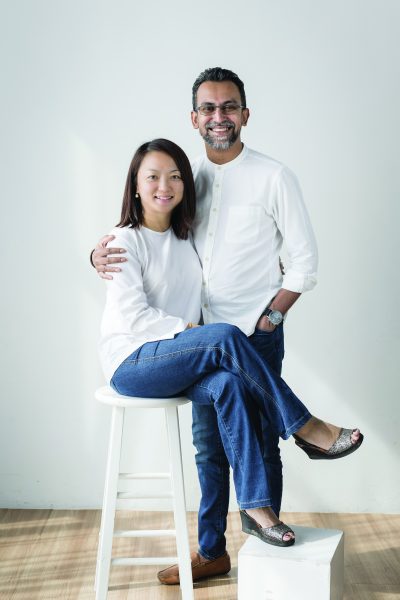 "Having been in politics for 10 years and going through three elections now, there have been times when adjustments had to be made by either my husband or me," she shares.
Citing her first term as an example, Hannah says her husband Ramachandran had to quit his job in order to have more family time and to support her first two years in office. Then, when their firstborn came along, he started his own business as it gave him the flexibility to work while being with their child whenever her duties required her to be away from home.
Importance of family time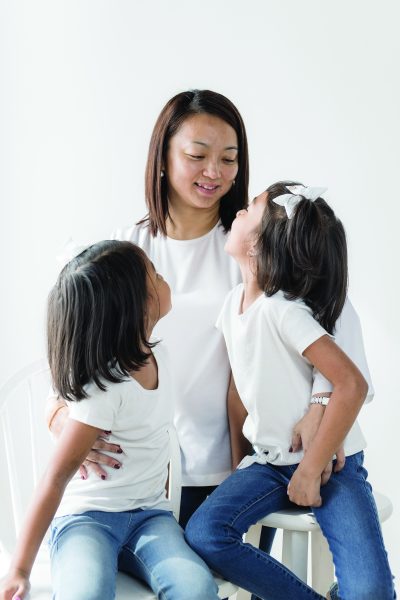 Both Hannah and Ramachandran were involved in their church where they assisted in providing pre-marital counselling services. Having dealt with many people who are still affected by their troubled childhood, Hannah wants to ensure that her job doesn't take her away from her family too much.
"I really don't want my kids to grow up resenting things like politics or community service for taking their parents away from them. Since we have seen what it can do to young adults, we take special care to draw a balance between work and time with our kids," she says. As the Deputy Minister of Women, Family and Community Development, Hannah practises what she preaches about family time and being a responsible and loving parent. She does her best to at least spend time with her kids when they are unwinding and getting ready for bed.
"As my children are in bed by 8.30pm, I have to be very strict with my own time management in order to be able to come home to see them, otherwise I literally won't see my kids!" she exclaims.
Dangers of digital gadgets
Nowadays, she is very strict with gadget time, only allowing their use for a short time. Even experts agree there should be strictly no gadgets for children below two years. Looking at social media, she also warns that parents should be more hands-on. "It's dangerous to let your child explore on her own. I've tried it on YouTube, and it takes just four clicks to go from Sesame Street to something that's not child-friendly. Don't forget that there are many videos out there that are filled with misinformation or misleading facts. You have to talk to your children about Internet safety and teach them not to chat with strangers."
Much to her chagrin, whenever she tells her children "No gadgets!", they would retort, "You're always on your phone even when you're at home!" as she often uses WhatApp for work-related communications. Hannah recalls: "This made me realise that effective parenting is really about being consistent with what we tell the kids to do. We have to do the same thing too. Being a hypocrite doesn't work because they will see that we don't do what we say. We have to be so mindful about our actions."
Close to her heart
As a deputy minister and as a parent, one issue that greatly concerns Hannah is child abuse. She points out: "Kids can be hurt not just physically, but emotionally as well. I have seen how people carry bitterness or past emotional turmoil from their childhood into adult life. It affects their personality and temperament as an adult, leading to mistrust of others, constantly raising their voice, or other behaviours that set them apart from everyone else."
She encourages parents to raise their children safe not just from physical, but also emotional injury or harm, stating: "Emotional or psychological scars can be traumatic and cause lifelong difficulties when children grow up. Get counselling for your children if need be as it is very important."
Parenting really is a full time job and you have to be on your toes all the time. However, overdoing things is also not the answer as it would mean a very sheltered childhood without much fun.
Hannah's advice? The wise mum shares: "It's tough getting the ideal balance between too little and too much, but I think the right thing to do for parents is to constantly learn by reading more about parenting or by speaking to experts."