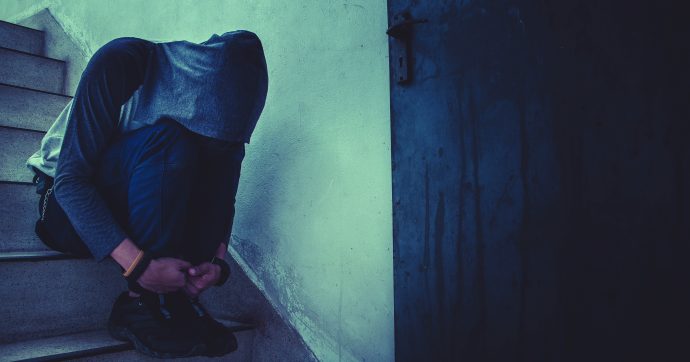 Suicide is the SECOND leading cause of death among youths (15-29 years old) – WHO, 2016
Teens and pre-teens face all sorts of pressure as they adjust to adolescence. All the turmoil and uncertainty that they face during this transitional phase of life often leads to depression, and when they feel no one cares, suicide may become an option.
In May this year, a 16-year-old Sarawakian girl committed suicide by jumping off a building, after posting a poll on her Instagram with the heading "Really Important, Help Me Choose D/L", where D and L are thought to have meant 'Die' and 'Live'. Sixty-nine percent of the respondents picked D which seems to have nudged her to carry out the dreaded act. Police investigations later revealed suspicions that she was experiencing depression due to family matters.
In recent years, many similar cases have made the headlines, highlighting the severity of childhood depression in Malaysia, and around the world.
What is childhood depression?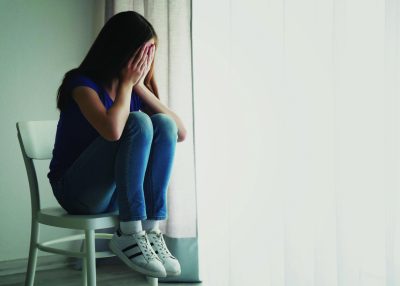 Dr Yen Teck Hoe, consultant psychiatrist, says depression is different from the usual feeling of sadness or other day-to-day emotions. "It's a mental illness evident by persistent manifestations of the symptoms, such as pervasive sadness and loss of interest, which interfere with one's ability to function and socialise," he explains.
Depression increases the risk of suicidal behaviour. Other disruptive disorders, such as oppositional defiance disorder, conduct disorder, substance abuse disorder and anxiety disorder are also often associated with depression. "All these are detrimental to children's psychological and interpersonal development. School academic progress and other adaptive functions will be disrupted. Depressive disorder also increases the risk of children developing bipolar disorders and other more serious conditions," states the past president of Malaysian Psychiatric Association.
Before current strides in developmental psychiatry studies, depression was primarily regarded as an adult disorder. Children were regarded as not mature enough to experience depression, and being moody was considered just typical adolescent behaviour due to mood swings or hormonal imbalances.
"This misperception still persists among parents today; depression often goes undiagnosed as depressive symptoms are passed off as normal emotional changes linked to growth," he adds.
How bad are the numbers?
According to the National Health and Morbidity Survey 2017, the prevalence of depression, anxiety and stress among adolescents aged 13 to 17 years was 18.3%, 39.7%, and 9.6% respectively. The World Health Organization reports almost 800,000 suicides every year. In fact, suicide is the second leading cause of death among youths (15-29 years old).
"In 2016, the rate of suicide in Malaysia was 6.2 per 100,000 population, which is lower than the global average of 10.6. However, the real number is predicted to be higher – suicide attempts are illegal in Malaysia, making under-reporting and misclassification a concern," Dr Yen comments.
Why is it happening?
To address the issue of childhood depression and suicidal tendencies, it is important to identify the underlying causes behind it. Malaysian Mental Health Association president Dato' Dr Andrew Mohanraj explains: "Most of the time, depression happens due to a combination of factors, but a traumatic event, like the death of a loved one, can also be the trigger." Generally, these factors include family problems, physical, emotional or sexual abuse, physical illness, family history of depression or mental illness, or stressful life events.
An illustration of childhood depression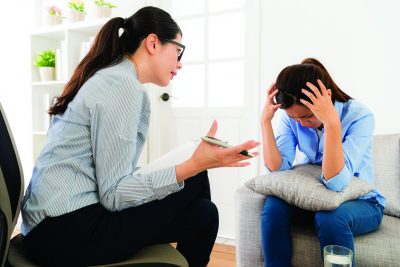 Lisa (not real name), 13, is an only child. Her parents often quarrelled and shouted at each other. She was close to her grandmother who had a history of major depressive disorder. She was a good daughter and a bright student, but was often bullied by her peers as she preferred not to be confrontational. Her father also had very high expectations of her and was always hard on her, expecting her to perform better at school.
While she was still adjusting to secondary school life, her grandmother passed away. Subsequently, her academic performance suffered and she found herself spending an increasing amount of time online, texting friends and playing video games. After she was punished for talking in class, she became withdrawn.
She also became easily irritable and exhibited self-harming behaviours such as cutting her forearm. She also started talking about suicide.
Her mother became concerned and took her to see a psychiatrist. Psychiatric assessment found she had good cognitive functions in terms
of intelligence and memory. However, she reported having disturbed sleep and poor appetite. She also talked about her feelings of sadness and lack of interest in her otherwise pleasurable daily activities. She kept talking about ending her life and wondered how her mother would feel if she died. She was found to have Clinical Depression. She was then prescribed antidepressants medication and also started on cognitive behavioural therapy sessions.
The growing prevalence of depression and occurrence of suicide in recent decades may also be linked to modernisation and its effects on human relationships. Associate Professor Dr Alvin Ng Lai Oon, clinical psychologist and founding president of Malaysian Society of Clinical Psychology, remarks that fast-paced life results in less time to socialise with family and friends, and this may lead to social isolation or a false sense of being in touch.
The emergence of social media – or more accurately, "unsocial media" – seems to exacerbate the problem thanks to the negative culture of "trolling" and the rise of narcissism, while moving away from addressing daily social issues. Cyberbullying has become a new form of bullying. And although it may not materialise in real life or in a physical form, cyberbullying can be more sinister as the perpetrator hides behind a screen. "It has to be admitted that while there is a lot of good on the internet, there is also something about it that brings out the worst in some people," Dr Ng states.
Signs & indications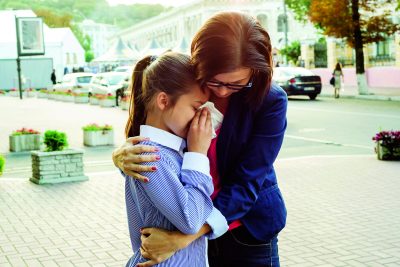 Parents should not wait until things take a turn for the worse before taking action, advises Dr Andrew, who is also a consultant psychiatrist. "Consult a healthcare professional if your child shows symptoms of depression. These include pervasive sadness, loss of interest in favourite activities, low self-esteem, excessive guilt, suicidal thoughts or behaviours, sleep and appetite disturbances, as well as trouble concentrating," he adds.
"There is no distinction between adult and childhood depression in terms of diagnosis, but there are certain age-related symptoms, such as marked irritability, failure to gain weight, hyperactivity or decline in school performance, which apply to children. Unexplained physical symptoms – like headache, stomach ache or involuntary urination – may also be attributed to childhood depression."
Generally, parents should be wary if their children start to have problems at school or if they run away from home. Parents also need to take note of signs of drug or alcohol abuse, Internet or video game addiction, and unusually reckless or violent behaviour.
A role for everyone
All parties, including parents, families, teachers, society, and the government, are collectively responsible for the mental well-being of the children. Parents play the most important role as they are the closest to their children. "If you think your child is depressed or anxious, talk to her about it and ask how she is feeling and if there is anything bothering her at home or school. It is important that how she is feeling is acknowledged, and that she knows she can do something to manage it. In fact, this should be routine between you and your child," suggests Dr Ng.
"After being diagnosed with depression, her doctor may recommend psychotherapy, medication or a combination of the two, depending on the severity," Dr Yen explains. If the symptoms are mild, psychotherapy or counselling sessions may be suggested first, and if there is still no improvement, antidepressants may be considered as an option.
Other advice to help your child deal with depression include:
Encourage healthy living. Practise healthy eating and get enough exercise and sleep. Control usage of digital devices and spend more time with families and friends.
Teach her to manage stress. Stress is unavoidable in daily life. It is how you deal with it that makes all the difference. Help her find ways to relax and look at problems in a positive way. Breaking down problems may be useful.
Provide security and safety. Look into any issue with bullying. Help her to deal with loss (e.g. death of a loved one). Try not to add unnecessary stress on her. Keep dangerous objects, like knives, long ropes/cables or medicines out of her reach.
Educate others around her about depression and its symptoms. Depression symptoms may seem like typical laziness or bad temper, but it is different in nature. Talking about family history of depression is a way to explain.
Make a safety plan. Make sure she goes for her therapy and takes her medication. Provide her a list of people to call if she is feeling bad. Beware of any suicidal behaviour and be prepared with an emergency to-do list (e.g. who to call, what to do, etc.).
Datuk Dr Zulkifli Ismail, Chairman of Positive Parenting Management Committee, admits: "It is sometimes easier for parents to stay in denial rather than to accept that their child is depressed. The widespread social stigmas associated with mental illness still remain in this age."
Parents need to understand depression, as well as the importance of early detection and treatment. More efforts need to be made to increase public awareness about mental health and depression. People have to realise depression is not merely one having "bad moods", and it is not a condition that will resolve on its own without proper treatment.