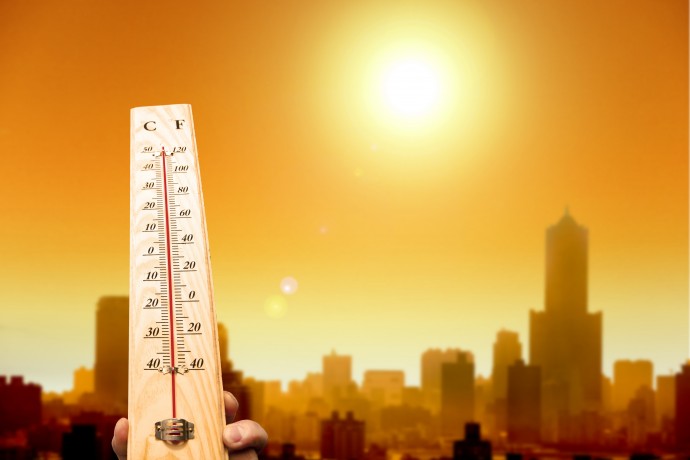 "Temperatures as high as 36.9°C; we are in the midst of a heatwave!" so says the Malaysian Meteorological Department in a Facebook post. And this heat will be here to stay till April. Dams are starting to dry up in Johor, Penang, Sabah and Kelantan.
Here is a guide to help you maintain your cool during this outdoor sauna!
Unravelling Heat Category Levels
Category 1:
When the temperature climbs to between 35°C and 37°C for three (3) days in a row.
Category 2 (OFFICIAL HEATWAVE ALERT!):
When temperatures rise above 37°C for three (3) consecutive days. A heatwave is declared. relevant authorities to take follow-up action, such as closing schools.
Category 3:
When temperature reaches 40°C three (3) days in a row. Considered an emergency level.
Here are 7 things we can do to cope with the current heatwave:
 Drink lots of water regardless of your physical activities
 Spend more time at home and limit outdoor activities
 Limit the intake of caffeine, alcohol and sugary drinks
 Always use the fan or air conditioner to keep your body temperature cool
 Wear lighter, airy clothes. Make sure they are light and loose!
 Do not sit in a fully closed car without any air conditioner
 Use a hat or umbrella when going outside to protect your body from receiving direct heat from the sun.
Meanwhile, check out this infographic released by the Ministry of Health for more details: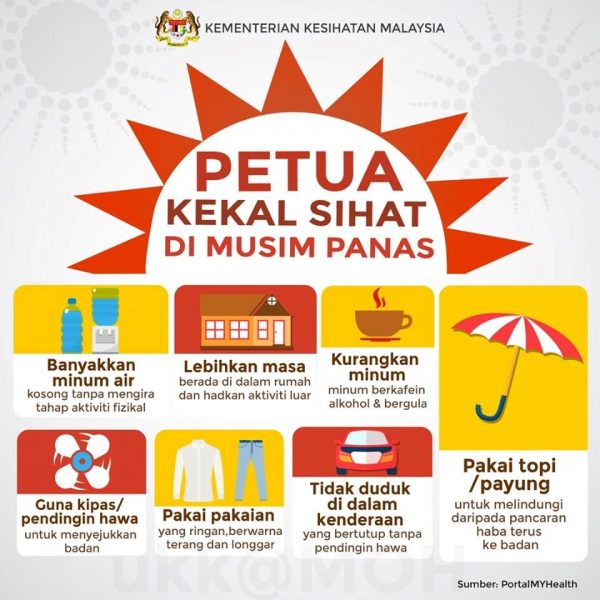 Source: Facebook Kementerian Kesihatan Malaysia (February 26th, 2019)