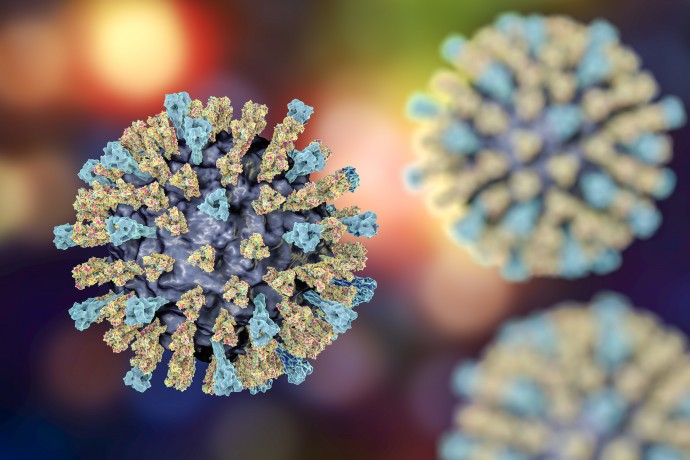 The world is battling what is possibly the worst measles outbreak on record, a highly infectious disease. This comes amid the World Health Organisation's (WHO) warning that global efforts to halt the spread of the disease were failing, in part due to vaccine-scepticism.
Anti-vaxxer groups are gaining traction, influencing parental decisions not to vaccinate their children. Much of their agenda is spread through social media, where experts dubbed it as "horrible misinformation." Yet the anti-vaccination debate rages on.
According to the Centers for Disease Control and Prevention (CDC), one dose of the measles vaccine is about 93% effective at preventing the disease, and two doses of a safe and efficient vaccine that has been in use since the 1960s, are 97% effective in people exposed to the virus.
Measles is a highly contagious disease that can cause severe diarrhoea, pneumonia and loss of vision. It can be fatal in some cases and remains an important cause of death among young children, the WHO said. Symptoms of measles include red spots and rashes, fever, inflamed eyes, and a runny nose.
"More than 170 new cases have been recorded in Japan since the start of the year, according to Japanese public broadcaster NHK, affecting people in 20 of the country's 47 prefectures." The number of new cases over that period is the highest for 10 years, with 49 recorded in the central prefecture of Mie, followed by Osaka with 47, the National Institute of Infectious Diseases said.
In United States where measles was considered eliminated in 2000, Washington State is facing the worst measles outbreak in more than two decades, has sickened nearly 70 people and cost over US$1 million.
The WHO says a separate measles epidemic in Madagascar has killed more than 1,000 children and adults since October. The East African country has seen more than 68,000 cases of the highly infectious disease. The WHO says 553 people have died and an additional 373 are suspected to have died because of measles. Babies are most at risk.
Costa Rica had been measles-free for five years, until 18 Feb, when visiting French tourists took their unvaccinated five-year-old son to a doctor to investigate a "rash" that turned out to be measles — the boy's mother was also unvaccinated.
A paper, published in the European Journal of Public Health, says there is an underlying link between anti-establishment politics and vaccine hesitancy.
"It seems likely that scientific populism is driven by similar feelings to political populism – i.e. profound distrust of elites and experts by disenfranchised and marginalised parts of the population," writes the author, Jonathan Kennedy from Queen Mary University of London.