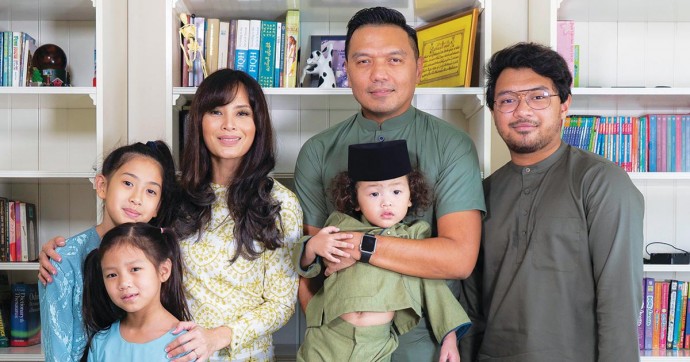 In this issue, Positive Parenting approached Daphne Iking, Malaysia's beloved TV personality, emcee and actress, to find out about her personal experience growing up, her journey as a mother, and her view of different aspects of parenting in the modern age.
A vocal advocate of issues related to children and parenting, Daphne grew up in Keningau, Sabah and is the second eldest of four siblings. She has hosted many popular TV shows, such as Say Yes To The Dress Asia, Bella, The Breakfast Show and Explorace. She also starred in movies, among them Sindiket (2017) and Relationship Status (2012). Daphne lives with her husband, Azmi Abdul Rahman, a successful businessman, and their beautiful kids, Isidore Daniel Iking Azmi, 2, Iman Daniella Iking Azmi, 7, Isobel Daniella Iking, 11, and Ariff Jazzmi Azmi, 23.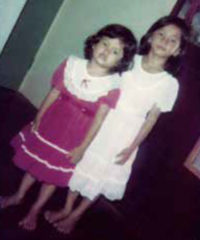 Can you tell us a bit about your upbringing?
I remember my childhood being spent keeping ourselves entertained. In my earlier years, my father was reading law in the UK and my mother was working part-time. After school, my siblings and I would basically look after each other. Back in Malaysia, we grew up in a community where everyone looked after each other's children.
I wanted to get my own rollerblades and more jeans when I was younger. My father refused to buy us these "unnecessary" things but got us books instead. So, I went to great lengths to get extra pocket money to buy my own things. I sold my mother's tomatoes by the roadside when I was 11. I also did part-time waitressing at Shangri-La Hotel at 15 and other jobs. I managed to keep this from my father as he wanted us to focus on our studies.
Can you tell us about your parents' parenting style?
My father was strict. He found out I had performed in a band for an event. He hit me with a broom and I refused to talk to him for a month. He said, "You are 15! Focus on your exam!", but I continued to work during school breaks and managed to score all A's for my PMR (Penilaian Menengah Rendah). I was eligible to enter Science stream, but I wanted to be with my friends in Commerce instead. My father forced me to take Science for better options for a degree. I was a rebel, but I was still scared of my father, so I obeyed. Eventually, I chose my own path in university and paid for both my degree and master's degree by teaching English and Maths on the side.
My mother is more practical. She told us to our faces that if we got pregnant by accident, we would have to figure it out ourselves, as she still needed to work and won't be able to look after our children. I will always remember how she made us respect our bodies, advising us, "You can't go back to holding hands when you start kissing a boy."
What about you as a parent? What is your approach to parenting?
I am practical and firm, like my mother. I don't believe in being too strict, but you have to set the tone right from the beginning. Most importantly, you must set a good example to the children. I will not hesitate to admit my mistake and apologise. All my four children are different, and my husband and I have different approaches to all of them. One thing for sure, we try to be on the same page when it comes to the children. For instance, when Isobel wants to go for a sleepover, Azmi and I will discuss it before checking with her to gauge whether she can behave and look after herself when we aren't around.
I am also an advocate for sticking to your commitments. Iman was selected for a gymnastic competition and because it would require more money for extra training, transport and attire, and also more hours on rehearsals, I wanted her to be fully certain of this pursuit before I agreed. Two weeks before the competition, back-to-back rehearsals were taking a toll on her. She wanted to quit. I did not allow that, explaining that she had made a commitment, so she must stick by her decision. It was hard watching her cry, but after she came up in a podium finish, she was so happy I pushed her through it.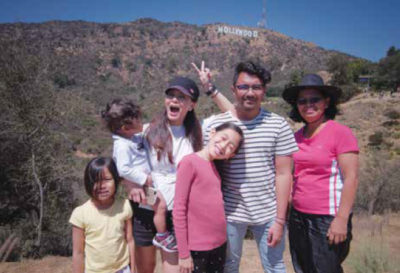 As a successful career woman and a mother, what are your biggest parenting challenges?
I work from home, so sometimes it's hard to fully focus on either work or kids. For instance, a client may drop by to preview a video, but suddenly, my 7-year-old walks in with her unfinished homework! But I think this is still manageable. Another recent challenge is telling my children not to be too dependent on their devices, but here, my work revolves around my gadgets. So how do I set a good example without compromising on work and my integrity as a parent?
How do you juggle your work and family time?
I have a schedule. If I don't schedule and manage my time, I won't be focused on what I'm supposed to do. I go for quality, not quantity. If I have an hour slot with the kids, I spend 100% with them and ditch work completely. That way, I won't feel so guilty because I've focused 100% on work earlier.
As a public figure, do you foresee it affecting your children as they grow?
We try our best to make sure they stay safe. I know my children have been approached for pictures by random strangers. I tell them to be polite but if anyone makes them feel uncomfortable, say no or come to us. My children are exposed to what I do and it seems to rub off a bit on them. Iman wants her own YouTube channel, and Isobel is keen in arts and debates. I let them decide what they want to do and to explore their interests.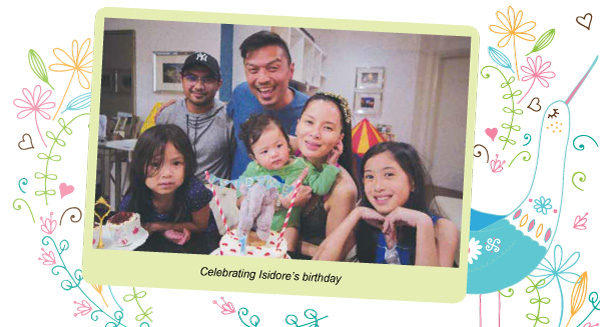 What are your thoughts on the use of digital gadgets and social media among children?
I embrace technology and I don't stop my children from using it. We educate them on safe surfing and about the dangers lurking there, such as sexual predators and child grooming. I allow them to watch movies, video clips, and play games, but only for a limited time and after they have completed their homework or chores. They need to learn how to be responsible, so I don't deprive them. I choose to educate and to lead by example.
What do you think about parenting by proxy, i.e. children being raised by grandparents or bibik?
I was raised by the community because both my parents worked. So I have no qualms having my mother or my maid to help me. In fact, I love that I have someone reliable to assist me so I can focus at work. Then, when it's family time, I give all my attention to them. Since I work from home, I am lucky as I can still be there for the children.
Do you have any last words of wisdom that you would like to share with other working mothers out there?
Take time out to love yourself too. I used to give all my time and commitment to my family, because "that's what a good mother would do", but I started feeling the resentment. I shared my frustrations with my husband, and we found some ways to compromise. Now I am back running marathons and doing yoga; I teach the prenatal mums in the shelter; and I have occasional time-outs with my girlfriends. I come home rejuvenated and feeling better.