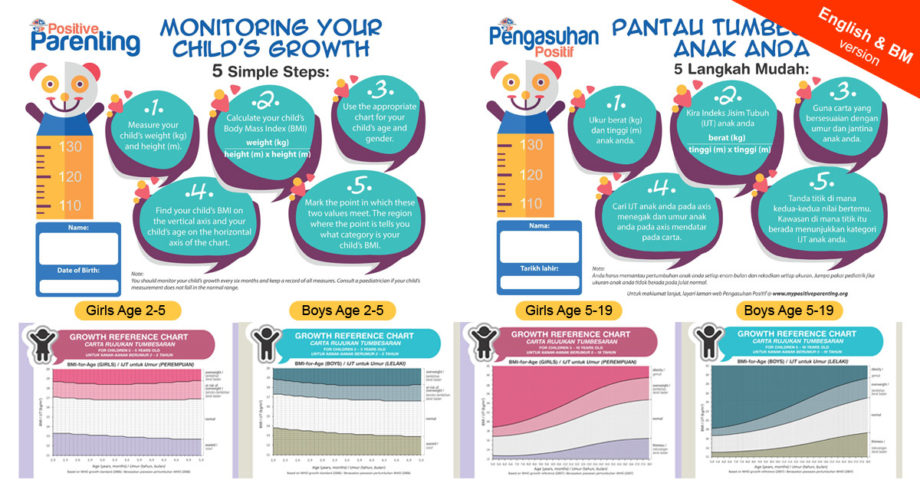 For children and teens ages 2 to 19 years, Body Mass Index (BMI)-for-age charts are age- and sex-specific.
Carta Indeks Jisim Tubuh (IJT) untuk kanak-kanak berusia 2-19 tahun adalah mengikut umur dan jantina.
Download & Print
Download the BMI-for-age Growth Charts and follow the steps below.
How to use the chart?
Step 1: Measure your child weight (kg) and height (m)
Step 2: Calculate your child's Body Mass Index (BMI)
Step 3: Use appropriate chart for your child's age and gender.
Step 4: Find your child's BMI on the vertical axis and your child's age on the horizontal axis of the chart.
Step 5: Mark the point in which these two values meet. The region where the point is tells you what category is your child's BMI.