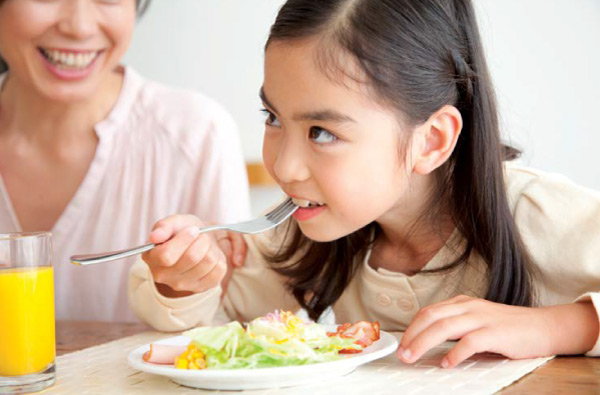 Results from a 2013 study led by the Nutrition Society of Malaysia (NSM) which looked at the breakfast habits of Malaysian schoolchildren aged six to 17 years (as detailed in this issues's feature) revealed that 28% of them were either overweight or obese.
Children who have obesity are more likely to become obese adults. Obesity is associated with an increased risk of a number of serious health conditions including heart disease, type 2 diabetes, cancer and other non-communicable diseases. Furthermore, childhood obesity and overweight are also related to anxiety and depression which can lead to low self-esteem and lower self-reported quality of life.
Hence, it is important for parents to start teaching their kids about healthy eating (and living) early on. Good dietary habits practiced from young are more likely to stick and be carried on into adulthood.
Here are a few fun tips on how to encourage and inspire your children to eat healthily.
1. Cook Together
Doing things together with your children is always a great way to bond.
Cook together on the weekends or whenever you're free, don't force it or you and your child will lose interest and give up. It would be a good idea to plan and prepare in advance.
It is a good opportunity for you to teach them about cooking, the menu, ingredients used, food preparation, food hygiene, equipment used, healthy eating and good dietary habits.
Create new healthy recipes together and experiment with new ingredients.
Let your child try new things appropriate for his age (with proper supervision); mixing and rolling meatballs, grinding spices with a pestle and mortar, crushing garlic, tossing salad, peeling an apple, mashing a potato, etc.
Dress the meal plate to make it look appealing with foods from different texture, colour and taste. There are loads of fun and creative ideas you can find online to help you get started.
Create and keep a family recipe book of all your family favourites and include a photo of your dishes.
2. Play a Game
The more your child knows about making healthy choices and why they're considered healthy in the first place the better.
You can inspire a habit for healthy choices by educating your children with fun games.
For example, when going to the store to buy groceries, bring your child along and have them find a healthier option for a specific food item by referring to its nutrition information.
Or, when you have finished grocery shopping, play a game where they need to sort the goods according to where they belong on the Food Pyramid.
3. Plant a Family Garden
Kids are more likely to want to enjoy the fruits of their own labour.
This is a good opportunity to spend quality family time.
It teaches kids where fresh foods come from and raise their interest in healthy foods.
The process of growing their own food makes them interested and connected to it. It is also a great time to teach kids about good nutrition.
Examples of foods that are easy to grow and do not require that much space include tomatoes, lady's finger, chilli, spring onion, and beans sprout.
4. Award Efforts to Eat Healthy
Create a table where your child can cross off a food/drink they ate for that particular day.
For achieving the milestones for the whole week or month, you can reward your child with a trip to the zoo or cycling in the neighbourhood, going to the park, something fun involving physical activity. Never use food as a reward or bribe!
Milestones can be set according to the amount of serving per day as recommended in the Malaysian Food Pyramid.
When planning weekly meals, remember to incorporate the principles of B.M.V.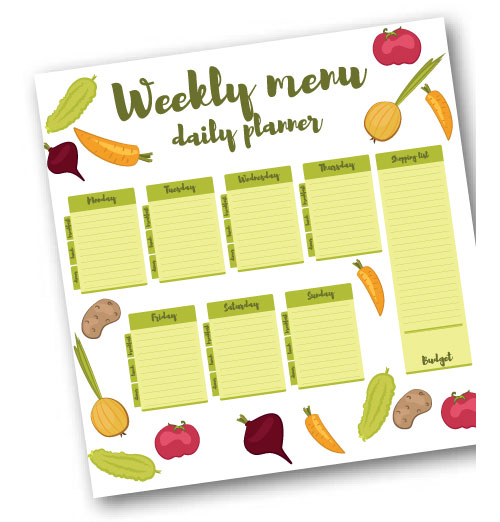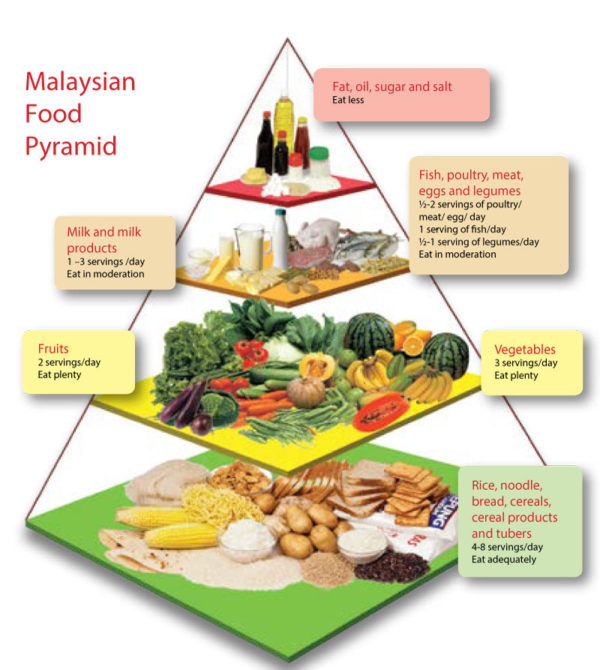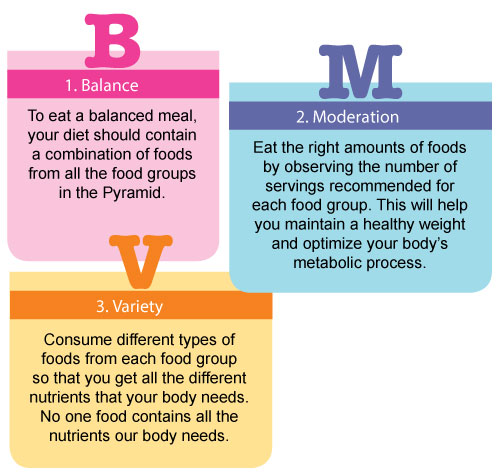 Ultimately, we want our children to make smart decisions for themselves. Hence, this is why learning about good nutrition is so important. A big part of getting them to do so is for us parents to model good eating and buying behaviours, as well as devising playful ways to encourage awareness and develop the lifelong skill of making good dietary choices.
An educational collaboration with Nutrition Society of Malaysia.