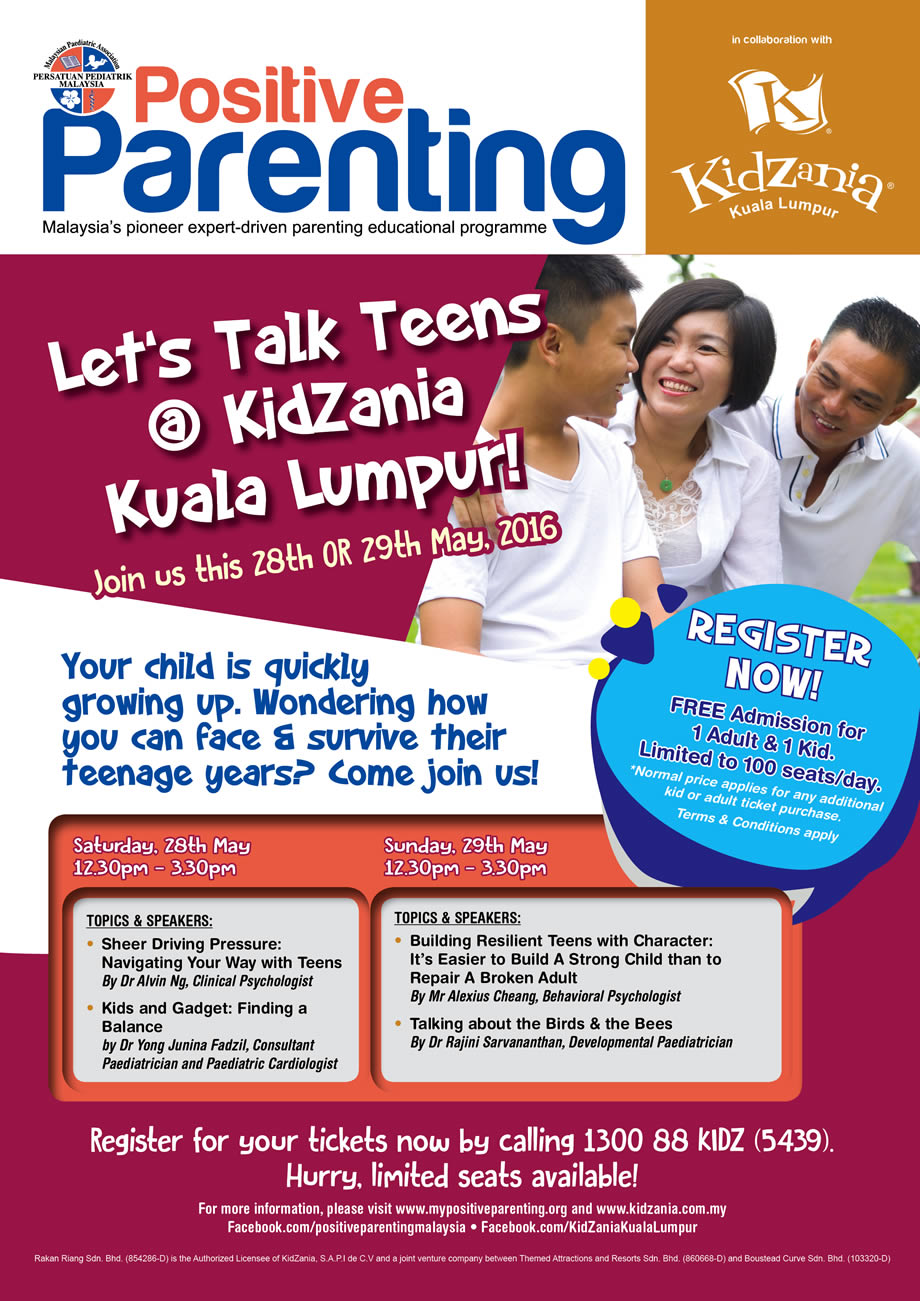 Your child is growing up quickly. Wondering how you can face and survive their teenage years? Come join us for the parenting sessions on 28 th and 29 th of March at KidZania Kuala Lumpur to meet and interact with top experts in Psychology & Parenting. Register now for free admission for an adult with 1 kid. Seats are limited to 100seats/day.
Call now at 1-300-88-5439 to book your seat.
*Please read the poster or call KidZania for more details.
Topics & Speakers:
Sheer driving pressure: Navigating your way around teens by Dr Alvin Ang.
Kids and Gadget: Finding a right balance by Dr Yong Junina Fadzil.
Building resilient teens with character: It's easier to build a strong child than to repair a broken adult by Mr Alexius Cheang.
Talking about birds & bees by Dr Rajini Sarvanathan.