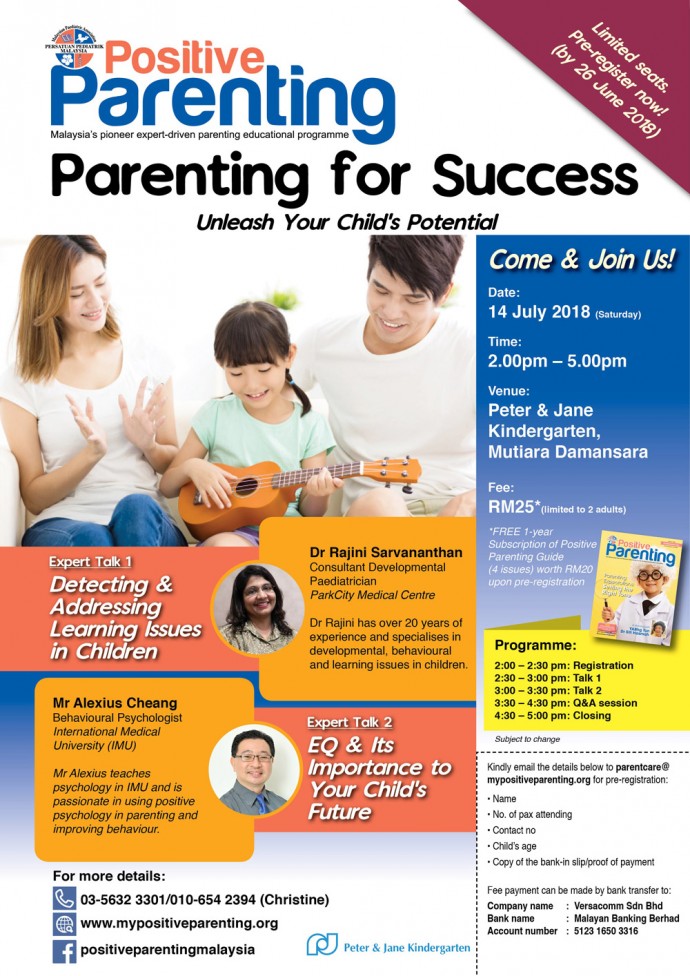 Does your child have what it takes to face the world? How can you help your child to unleash his/her potential from young?
Join us for the FIRST series of Positive Parenting talks, which focuses on raising pre-school children to help them unleash their potentials for a brighter future.
Date      : 14th July 2018 
Venue  : Peter & Jane Kindergarten, Mutiara Damansara, Petaling Jaya
Pre-register now for RM25 for 2 adults and get FREE 1-year Subscription of Positive Parenting Guide (4 issues) worth RM20 upon pre-registration! Seats are limited, so grab the chance now!
Kindly refer to the flyer for pre-registration details. For more information, call us at 03-5632 3301.
Get to know who our speakers for the parenting talk are!