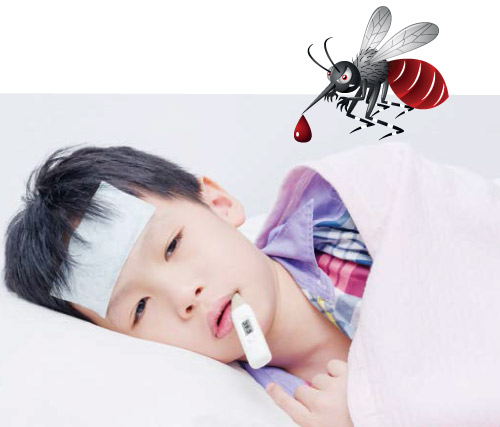 Dengue cases nationwide have spiked to alarming levels with 3,337 cases reported in the first week of 2016 alone. That's 1,000 cases more than the average of 2,300 cases per week last year. Overall, 120,836 dengue cases had been reported for 2015, an increase of 11.2% or 12,138 cases compared with 108,698 cases the previous year.
Statistics show that most of the patients are children and young adults, possibly due to their active lifestyle outdoors which increases their exposure to Aedes mosquitoes.
Looking at the statistics, it's hard not to worry about the safety and health of your family – and with good reason. Dengue is no joke, from January 3, 2015 to Jan 6 this year, a total of 336 people have died of dengue.
It Affects Everyone In The Family
Having a family member stricken by dengue can have a disastrous and enduring impact. Affected by high fever, lethargy, and intense pain, the afflicted are unable to leave their homes; going to work or attending school is often out of the question.
Other family members may have to stay at home to care for their sick relative, resulting in an extra loss of income. In households already struggling to make ends meet this represents a considerable burden.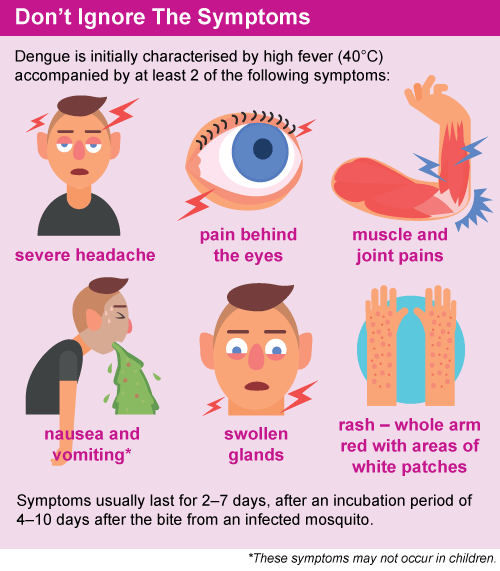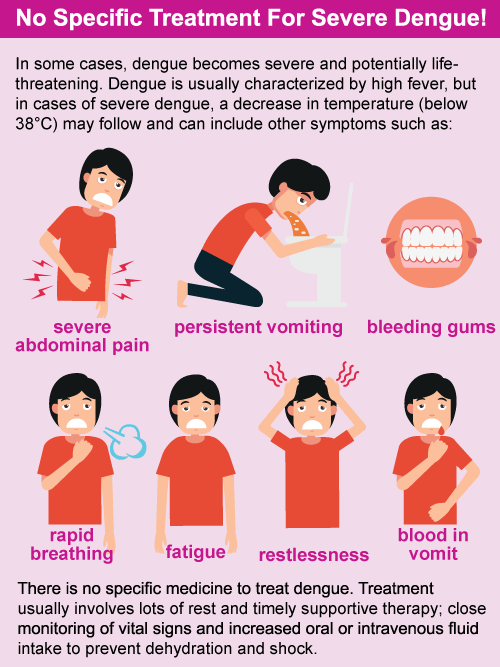 Everyone Is At Risk
No one is truly safe from dengue; not even if you've had dengue fever before – it's a common misconception. There are four distinct, but closely related, serotypes of the virus that cause dengue (DEN- 1, DEN-2, DEN-3 and DEN-4).
If you recover from any one of these, you are only immune to that particular serotype and are only partially and temporarily protected from the others. Furthermore, if you are infected by other serotypes, your risk of developing severe dengue may increase.
Is There Hope?
Major progress has been made in developing a dengue vaccine which would help reduce the dengue prevalence among the four serotypes with an efficacy of 60.8% according to clinical trials. It has also been shown to reduce the risk of severe dengue by 88.5% and significantly reduce the need for hospitalisation.
Last December, a dengue vaccine was successfully approved for marketing in Mexico, Brazil and the Philippines. It may be available in Malaysia sometime this year.

An educational contribution by Malaysian Paediatric Association.