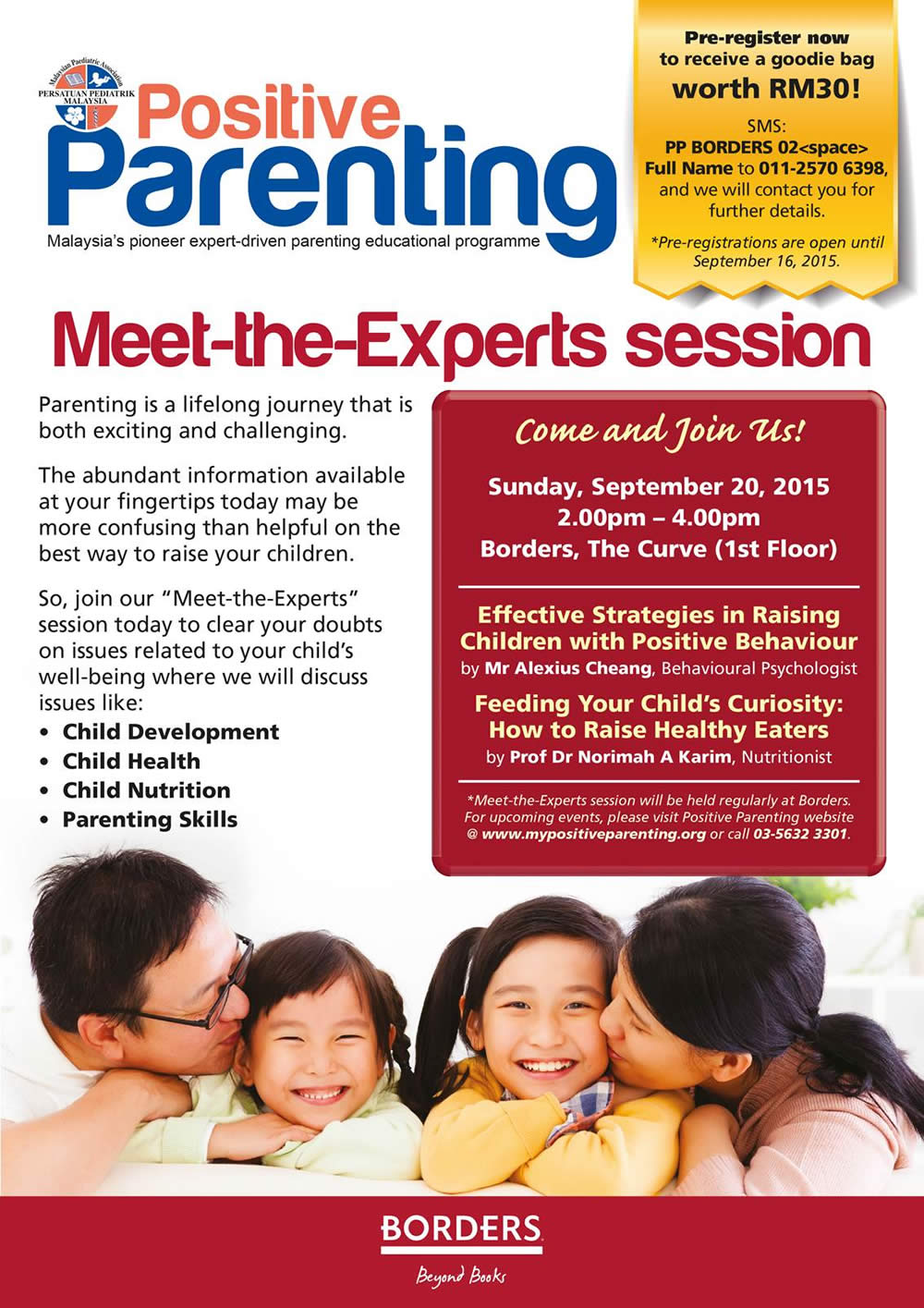 Parenting is a lifelong journey that is both exciting and challenging.
The abundant information available at your fingertips today may be more confusing thant helpful on the best way to raise your children.
So, join our "Meet-the-Experts" session today to clear your doubts on issues related to your child's well-being where we will discuss issues like Child Development, Child Health, Child Nutrition and Parenting Skills
Come join us on Sunday, September 20, 2015 from 2-4pm at the Borders, The Curve (1st floor).
Effective Strategies in Raising Children with Positive Behaviours by Mr Alexius Cheang, Behavioural Psychologist.
Feeding Your Child's Curiosity: How to Raise Healthy Eaters by Prof Dr Norimah A Karim, Nutritionist