Collectively, our intestinal bacteria weighs up to 1 kg and bacterial cells outnumber human cells by 10:1 and there are over 1000 different species of both "good" and "bad" bacteria known to live in the gut.
HEALTH BENEFITS OF PROBIOTICS
Its important to note that not all probiotics are alike, and a specific single or mixed strain of probiotics which may be useful for one condition may not be helpful for another.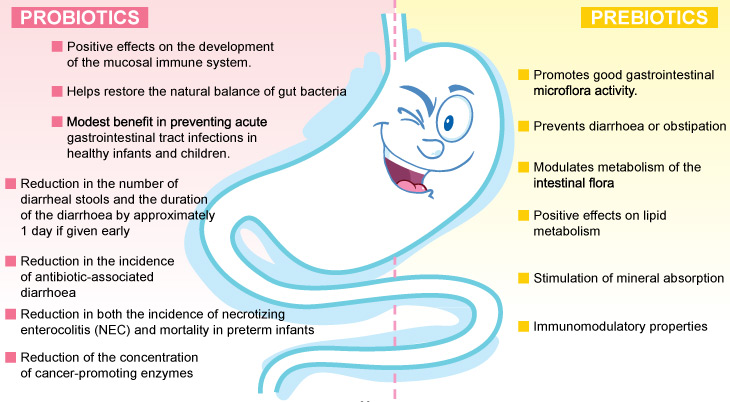 RICH SOURCES
Food sources of probiotics offer good nutrition

HOW MUCH DOES MY CHILD NEED?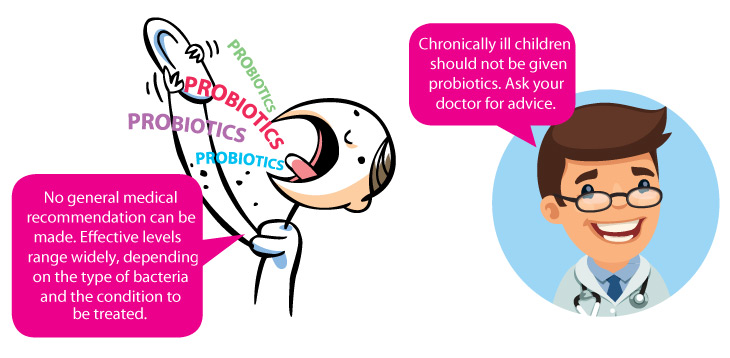 DIGESTIVE HEALTH EXERCISES
Preliminary studies show exercise helps welcome good bacteria in the gut. Encourage your children to do regular physical activity for at least 30 mins/day.