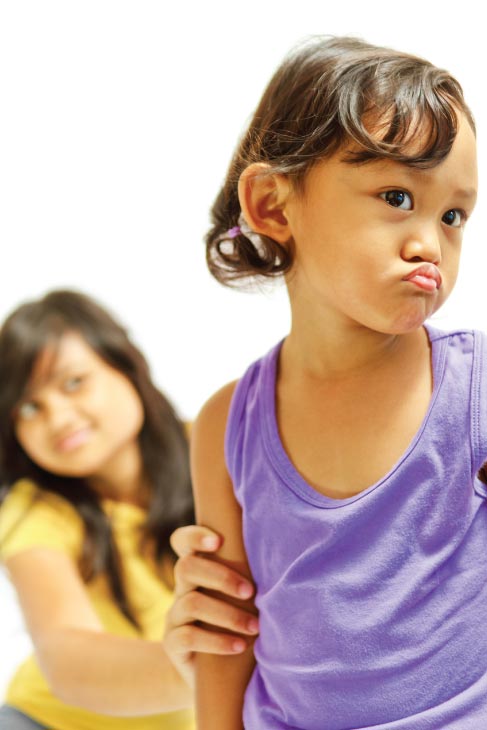 Housemaids have become an integral part of family life in Malaysia, some may say it's a necessity – they provide much needed support to parents who often don't have extended family around to assist with childcare or dualcareer parents who are often left with little choice and require help as well as support to carry out their family responsibilities.
It's fair to say that commitment and devotion towards a successful career and rearing a child requires both sacrifice and no small amount of resolve and effort for either to work out in tandem. These and other factors prompt most parents to employ a housemaid, helper or caregiver to assist them in carrying out their roles and responsibilities. The notion being that maids would provide assistance to much needed help around the house and allow parents more freedom and time to spend with their children.
From things like pottytraining, to swimming and riding a bicycle, from learning not to bully other kids to learning from mistakes and forgiving other people for them. All these are lessons that can be outsourced to maids, helpers or even professionals. But just because it can, doesn't mean that it should.
Outsourced Parenting, what's happening overseas?
In more developed countries such as the US, outsourced parenting often means getting professionals to teach your child certain skills or behaviors such as sleep training or basic etiquettes, provided that you can afford such services, you can even find professionals to baby-proof your house or pick the best name for your newborn. But in Malaysia, outsourced parenting usually involves employing a maid or helper to assist in parenting tasks and other household chores. The help is often on full-time basis.
Any Time Is Quality Time
Work almost always tires you out by the end of the day, but every parent is familiar with that satisfactory feeling you get when you come home to the warm loving embrace of your children running to the door to greet you after a hard day's work. It's about how you spend your time that matters, not necessarily the overall amount. Take time to listen to your children, ask them about their day and if they're old enough to understand, maybe even tell them about yours. You could probably even do some short physical activities together like cooking or playing any kind of sports outside the house. Create a meaningful bond of understanding and love by learning to appreciate those precious moments with your child, seize the opportunity to share experiences together and communicate more intimately with each other. When you make the most of the time you have with them – even on busy days, all will be worthwhile.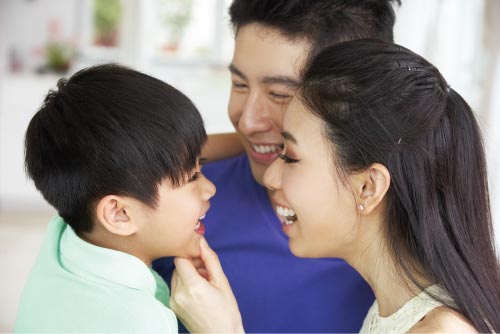 The Important Things In Life
Sometimes your child can be much too much for the maid to handle and more often than not, maids will concede just to diffuse the situation. There are no high roads, just the one providing least resistance. High level of responsiveness with a low level of enforcement is the agreed universal recipe for spoilt child served with hot temper and tantrum gravy. Parents should be involved in the process of enforcement of rules and the moulding of their children's core values, cultural etiquettes and life's philosophy. Things that maids would otherwise teach according to their understanding and experience instead of what you would prefer it to be. Parents shouldn't franchise this critical role and responsibility to their maids or anyone else for that matter.
Point Of Reference
When a child spends little or hardly any time at all with their parents, they seek emotional support from the next best thing, their "Nannies". Of course some maids can (rarely) assume this role but the beacon of hope and light of wisdom should always be the parents, the "be-all-end-all solution" to their problems. Emotional and psychological support is an integral part of development, so parents should always be there for them. Encrusted in a strong family relationship must always be trust, love and understanding which coincidently, are the very foundations that hold the family unit together.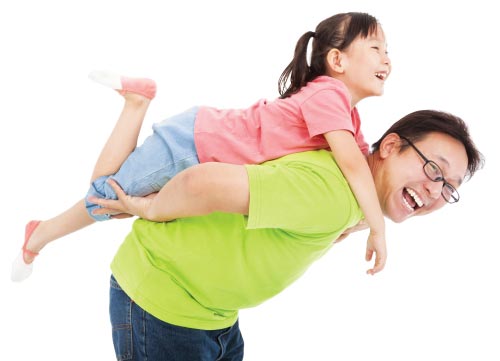 Learn to set your priorities and figure out where you can make do without the help of your maid. Nothing can really prepare you for parenthood and its prerequisite challenges, but the rewards are promising and life-long. Parental roles cannot be effectively substituted, franchised or outsourced to other parties – they can only supplement existing fundamental parenting responsibilities.
It's important that both you and your significant other are on the same page and complement as well as support each other on things as vital as raising a child. Having a maid can be a boon and help save you alot of hassle and enables you to ensure work-life balance and harmony, plus it's a perfect solution to spend more time with your child, but you must take charge of your own life and that of your little one. Don't be too over-dependent, though there is no shame in hiring a maid to help out, the same may not apply in being a consistent absentee in the life of your child.
Role of Parents/Key Responsibility
Setting the foundation for a well-developed child imbued with the right values and skills to become a holistic, well developed, responsible and resilient child.
Discipline
Values inculcation
Socialization, etiquette, etc.,
Role model
An educational collaboration with National Population and Family Development Board Malaysia.