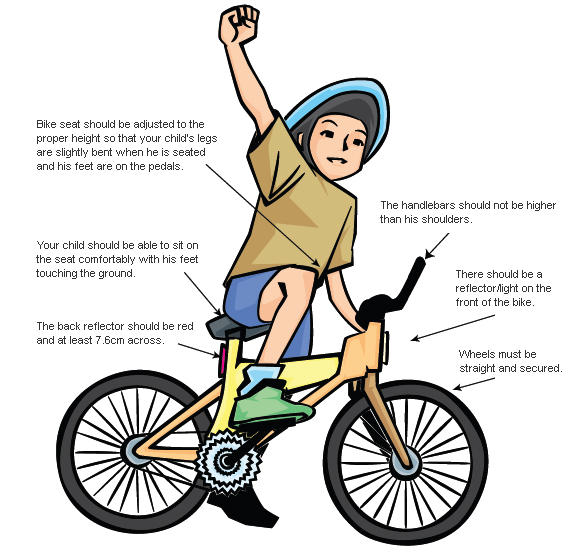 There is nothing like having your very own set of wheels to freely move around, is there? Your child must be tremendously excited at the prospect of getting his first bicycle while you are concerned about buying one that fits his size and will be safe for him. Here are some tips to consider:
YOUR CHILD IS READY TO RIDE ON HIS OWN WHEN HE CAN…
Ride in a straight line for 10 metres.
Stop suddenly without falling.
Signal with one hand while riding.
Look over his shoulder and make a turn smoothly.
Understand and follow road safety rules.
HELMETS ON!