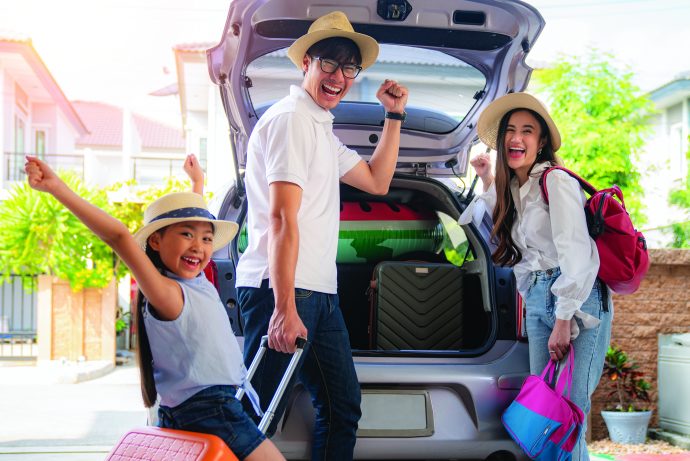 Is your family travelling somewhere for the next holiday? Be prepared and protect yourself and the family from illness to avoid turning a fun vacation into a trip to the emergency room!
The recent COVID-19 pandemic has had a huge impact on all of us. Drastic measures such as lockdown and restriction of movement had to be imposed to prevent the spread of the pandemic. Many people are still cautious about travelling outside their home country. If you are planning to go somewhere for a family trip in future, take safety precautions to ensure your family stays healthy and protected.
Preparation for safe and healthy travel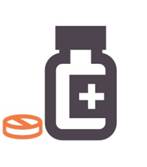 Know your family's health status. Consult your doctor before the trip. Family members with pre-existing medical conditions should get their supplies of required medications. Prepare a bracelet to identify your child's condition or allergies, plus important contacts, in case of emergency. Everyone's routine vaccinations should be up to date. If anyone is sick, it's better to postpone the trip. There are always other holiday seasons to plan for.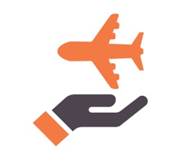 Apply for travel insurance. This is important in case of unexpected events – trip cancellations, lost belongings and health emergencies. There may be different types of insurance for different cases; your insurance provider will advise according to your specific needs.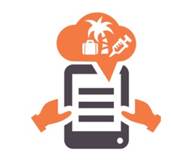 Study the destination. Are there any endemic diseases or on-going outbreaks at the destination? There may be required or recommended vaccinations if you are going to another country. For example, Malaysians are advised to take yellow fever vaccination at least 10 days before travelling to Brazil, Argentina, Peru, Congo, Ethiopia, Nigeria and other risky countries. The risks of other diseases, such as diarrhoea and malaria, are also higher in certain countries.
Travel vaccines
Apart from the routine vaccinations listed in the National Immunisation Programme (NIP) required during childhood, there are also recommended vaccines for travel, such as:
Pneumococcal: Happens worldwide but more common where the vaccine is not routinely used.
Meningococcal: If travelling to the African meningitis belt.
Rotavirus: Highly contagious, it causes diarrhoea and severe dehydration in infants and young children.
Cholera: An acute diarrhoeal infection from contaminated food or water, and poor hygiene.
Typhoid: 75% of cases happen while travelling, from contaminated food or water.
Hepatitis A: If you are travelling to developing countries where sanitation is poor.
Influenza: Highly recommended when travelling during flu season.
Yellow fever: Most prevalent in Africa and South America.
What to pack?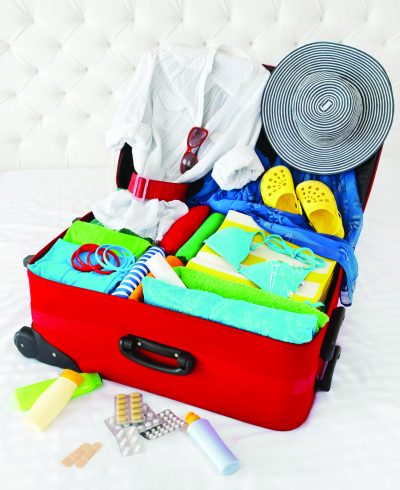 First aid items
Sunscreen
Insect repellent
Over-the-counter medicines
Prescribed medicines
During the trip
Eat and drink safely. Best to consume thoroughly cooked food that is served hot. Stick to bottled or hot drinks. Ice may be made of tap water in some countries, so avoid it. Have fresh fruits that are washed and peeled yourself. Frequently wash hands with soap and water (or hand sanitisers) before and after eating, and after using the toilet.
Prevent insect bites. Mosquito, ticks, fleas and flies can spread dangerous diseases like dengue, typhus or malaria. Apply insect repellent and wear long pants and sleeves for protection. Insect repellent should not be applied on babies under 2 months old.
Avoid animal bites. Do not pet or handle wild or street animals, even kittens and puppies. If anyone is bitten or scratched, thoroughly rinse with soap and water, and seek further treatment at the nearest clinic!
Prevent sunburn. Use sunscreen that protects against both UVA and UVB rays. Apply sunscreen first and wait for it to dry before applying insect repellent. Best to apply every 2 hours and immediately after swimming or excessive sweating, even if you are using SPF 30 and above.
Prioritise physical safety. Wear protective gear for adventure activities. Supervise children at all times around and in water. Do not swim in fresh water where sanitation is doubtful, as infections such as leptospirosis may be present.
Ensure road safety. The vehicle you are using should have seatbelts and other safety features. Make sure your child rides in age-appropriate child car seats. Avoid travelling in an overloaded bus.
A family holiday is a good opportunity to spend more quality time with your family. But new places present various unexpected risks, which can put your family's health and safety at risk. Being prepared and vigilant keeps family vacations safe, healthy and stress-free. Continue to follow the SOPs outlined by the authorities as the COVID-19 pandemic is not over yet!
An educational contribution by Malaysian Paediatric Association.