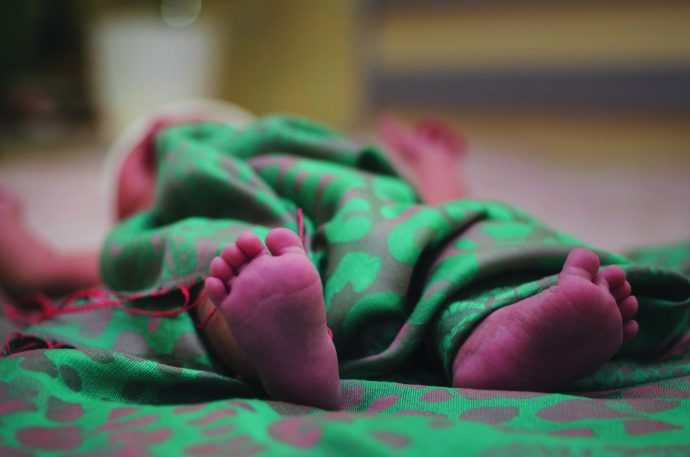 Cases of baby dumping in Malaysia, specifically among teenagers, are still rampant even as we enter 2020. A more concerted effort to tackle this social issue has to start now.
The Women, Family and Community Development Minister, Datuk Seri Dr Wan Azizah Wan Ismail, while launching a baby dumping prevention campaign in August last year, stated that 1,010 cases were recorded from 2010 to May 2019 and in 64% of the cases, the babies were found dead. This means, every three to four days, a baby is dumped, and probably ends up dying.
The problem of baby dumping is intricately intertwined with many other teen-related issues, such as teenage pregnancy, pornography, early sexual debut and rising sexual activity among teens. The 5th Malaysian Population and Family Survey 2014 (MPFS-5) showed an increase from 2.2% (2004) to 4.8% (2014) in the percentage of adolescents who engaged in sexual intercourse, and 35.3% were exposed to pornography.
Why does this happen?
Factors leading to this problem need to be honestly acknowledged and bravely dealt with for any real change to take place. Behind every case of baby dumping is an unplanned pregnancy, which is often the result of unsafe and unprotected sex. Unsafe sex and unplanned pregnancy happen due to a lack of sexual education and knowledge. The MPFS-5 reported that among adolescents who had sex, only 35.1% used contraceptives.
There is also a strong stigma attached to unwed mothers which results in young, single mothers abandoning their babies due to shame and fear. The lack of emotional support from family members makes things worse. Pregnant teens are afraid to seek help from appropriate channels, not only because of social prejudice, but also due to the law that penalises consensual sex by anyone under 18 years old.
What has been done?
There have been attempts to include some versions of sex education in schools. This includes the Reproductive and Social Health Programme (PEKERTI) introduced in 2012, and the subsequent Reproductive and Social Health Education (PEERS), which is currently being taught in schools and covered under Physical Education, Moral, Science and Islamic Studies syllabuses for Year One to Form Five.
Another effort to curb baby dumping has been the introduction of baby hatches around the country by OrphanCare and KPJ hospitals, to provide a way for mothers who want to leave their babies in a safe place, anonymously. Teens with problems can also reach out for help by calling the 24-hour Talian Kasih at 15999. Last year, "Save A Life", a baby dumping prevention campaign, was also launched by the Government.
However, current efforts are not resulting in any long-lasting impact and only seem to address the symptoms of the problem, instead of tackling any root causes.
What needs to be improved?
The factors of baby dumping need to be thoroughly considered to arrive at the genuine solution to the problem.
Roles of parents. Parents need to be more proactive and aware of the issue of baby dumping. Be open and approachable to children, even when it comes to intimate questions. Sex education should start at home from young with equal focus on both boys and girls. Encourage them to discuss issues and verify facts that they may find online. Get to know their circle of friends and be alert for any signs of problems.
No more prejudice. Unwed mothers need support from family members and health care professionals. Stigmatisation will only drive them away from seeking help from relevant sources. In desperation, they will resort to baby dumping. This stigmatisation can be gradually reduced via education and awareness in the community. A better support system has to be provided for pregnant teens and single mothers by both the authorities and community.
Access to contraceptives. Contraceptives need to be available to teens who have been identified as sexually active. Whilst education on safe sex remains the mainstay of approach, contraception should be made available and provided without any judgement.
Comprehensive sexual education. An age-appropriate and comprehensive sexual education needs to be properly outlined and introduced in schools nationwide. Comprehensive sex education has been proven to delay initiation of sexual intercourse and decrease risky sexual behaviour. The current syllabus is too disjointed and lacks crucial information on contraceptives.
Amendments to laws. Related laws have to be scrutinised so as not to discriminate and perpetuate stigma against unwed pregnant teens and single mothers, and to facilitate the implementation of these proposals.
Strategies that only address the symptoms are no longer enough. Real solutions targeting the root cause of baby dumping need to be implemented, and all parties – from parents and teachers to NGOs and governments – need to treat the problem with more urgency and play their roles more effectively.
An educational contribution by Malaysian Paediatric Association.