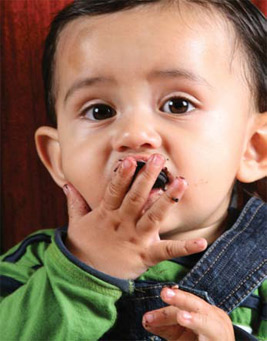 Looking at your baby choke can be a traumatic experience. Many people do not realise that the real culprit behind this traumatic experience is the texture of food.
To avoid choking, it is crucial that your child is developmentally ready in terms of his oral-motor skills (mouth patterns) as well as hand and body control. This will greatly determine when to introduce solids, different textures, and how the feeding is done.
For a clearer picture, the table below illustrates the recommended textures and examples of food for estimated ages and the necessary oral-motor skills to handle a given texture.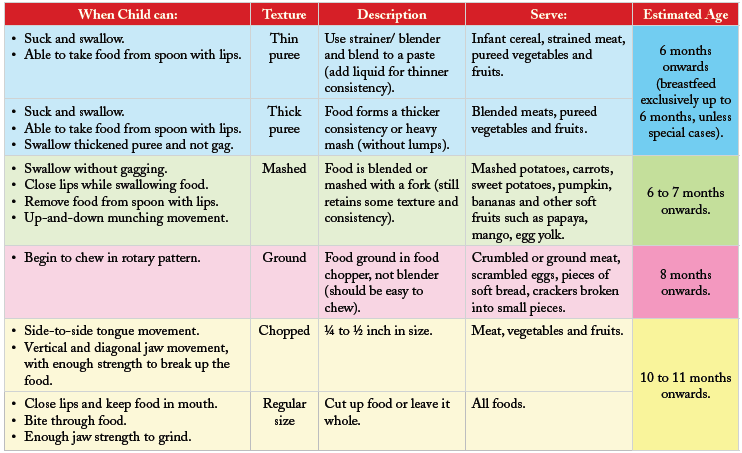 *Note: The World Health Organisation (WHO) has recommended that complementary feeding should start at the age of 6 months onwards.