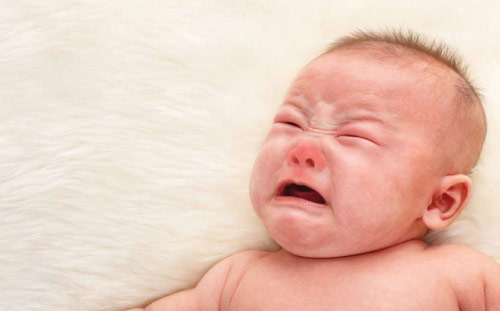 Viral influenza, more commonly known as "The Flu", has been around for quite some time now and has almost lost its notorious quality. Despite this however, it is important to realise that influenza has not lost its dangerous characteristics, and perhaps has become even more resistant in recent months.
The flu can strike anyone from all walks of life; nevertheless, certain groups of people suffer from more severe conditions of the illness, and may even be prone to complications of influenza.
Who is at increased risk?
There are a few factors that could increase you or your family's risk of developing influenza or complications from it, including:
Age – Influenza targets young children, especially those aged 2 years and below, and the elderly, aged 65 years and above.
Chronic illnesses – Risk of influenza complications increase if you suffer from chronic conditions such as, asthma, diabetes, or heart problems.
Weakened immune system – Caused by conditions such as cancer or HIV, which makes it easier to catch influenza and also increase your chances of complications.
Occupation – Health care workers and childcare personnel are more likely to come into contact with those who suffer from influenza.
Living conditions – Residents of nursing homes, or other facilities that have many people, eg. day-care centres may increase the chances of contracting influenza.
Pregnancy – Pregnant women are more likely to develop complications, especially those in their 2nd and 3rd trimesters.
Complications that could arise…
Complications that may arise from influenza include middle ear infections, neurological problems, heart inflammation as well as pulmonary diseases like bronchitis.
Another common cause for complications is the pneumococcus bacteria, which is often found present in harmless amounts in the nasopharynx. Under certain conditions, such as a weakened immune system due to influenza, the bacteria can invade various other parts of the body, causing pneumococcal diseases. It has been shown that mice infected with influenza will succumb when subsequently infected with pneumococcus.
How dangerous is Pneumococcus?
The most common disease caused by pneumococcus is pneumonia, which if left untreated, could spread to other parts of the body, including the middle ear, nervous system, and even the blood. An infection of the blood is known as bacteraemia and an inflammation of the brain covering and spinal cord is called meningitis. Both bacteraemia and meningitis are deadly diseases that can kill, and babies and toddlers fall into the high-risk groups for contracting these diseases!
Sneezing around
Influenza is highly contagious, and is easily spread from person to person, mainly through droplets when an infected person coughs, sneezes or even talks. The influenza virus can also spread when a person touches a contaminated surface or object. This can happen easily in day-care centres or nurseries, as children often play with the same toys, or use the same utensils/stationeries.
The key to prevention
The first step – a flu vaccine – is the most important step you can take in the prevention against flu viruses. Flu viruses can mutate quite fast, producing strains that are resistant to the vaccine. The most recent 2010- 2011 flu vaccine protects against three viruses – influenza A (H3N2 and H1N1) and influenza B – that are the most common. It is best that children aged 6 months and older get vaccinated against the flu annually. Children younger than 6 months are at a high risk of serious flu illnesses; but because they are too young to get vaccinated, the people who care for them or live around them, should get vaccinated to protect these babies.
Cleanliness is a must!
It is also important that you help prevent the spread of germs that cause respiratory illnesses by taking precautionary steps daily. Basic hygiene and cleanliness should be on top of the list:
Always cover your nose and mouth with a tissue when coughing or sneezing.
Wash your hands with soap and water; use a hand sanitizer if these are not available.
Avoid touching your eyes, nose and mouth as germs can easily spread this way.
Try to avoid close contact with those who are sick and stay at home if you are sick to avoid spreading the flu.
Unlike in the past, the flu does not come out seasonally. With its almost all-aroundthe- year appearance in the tropics, it is important to protect yourself and your family by getting a "head start" on the virus. Take precautions by leading a healthy and clean lifestyle as well as making sure you get the whole family vaccinated every year, which is by far the best and safest way in ensuring that you are protected from the flu virus.
Scared of the jab?
Rest assured that there are no side effects from the vaccination except for minor ones like swelling and redness at the injection site. This vaccination has been proven safe even for pregnant women.