It's quite common for fathers to feel 'left out' during pregnancy. After all, it's Mum who has to take her antenatal supplements, eat right and attend check ups regularly, and her body undergoes the many changes that pregnancy brings on.
Even so, as father you have a big part to play, from pregnancy and long into your child's life. Parenthood is a partnership between the child and both parents-so don't feel that just because you come into contact with your child later, you're the 'lesser' partner.
Emotional support
In these 40 weeks that you and your partner wait for baby's arrival, there will be many times that you will need plenty of emotional strength for both of you. Changes in your partner's body, as well as fluctuating hormone levels, may cause her to experience a range of emotions.
It's not necessary for you to 'keep up' with her; all you need to do is maintain control of your own emotions so as to give her a calm reassurance that you are there for her. This doesn't mean you must keep your own feelings bottled up. Let her know how you feel and allow her to support you emotionally, just as you do for her.
Physical changes
Many men are known to gain weight 'in sympathy' for their partners while expecting a baby! Your own dietary needs don't change in pregnancy, so though it may be tempting to increase your food intake when you see her do so, don't. It will be far better for your mental and physical health if you make it a point to exercise together with her. Exercise has great benefits to both mother and baby, and you too can keep fit while spending time with her and baby. If you establish a family culture of exercise now, it will be far easier for your children to be healthy in future.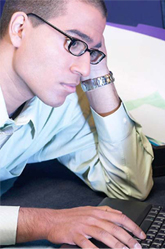 If you smoke or drink alcohol, now is the best time to stop. Baby will not be affected physically if you drink alcohol, but he will be if your partner drinks. Since she has to abstain from alcohol, show her your commitment to your growing family by giving it up, too. Passive or 'second hand' smoke has a wide range of negative effects on everyone, whether adults, children or the unborn. Unlike drinking alcohol, your smoking will harm baby. As far as you can, avoid taking your partner to areas which have cigarette smoke and other air pollution, and don't allow guests to smoke in your home.
Mental preparation
Often, fatherhood only becomes a reality for the father at the moment
of birth. It can be overwhelming to see a tiny baby and realise you are responsible for his health, growth and wellbeing for at least the next 21 years. Before you reach that stage, prepare yourself mentally for what's ahead.
Many men who do this realise the financial implications of having a child and go into an unnecessary panic. It is common for men to voluntarily work overtime to earn money. Usually, the amount you can earn from the extra work isn't much more than what you normally get, and the downside is that you spend less time with the person who needs you most at this time in your lives.
Instead, both of you can study your finances together and form a family budget. You may both feel that it will be best for baby if your partner stops working outside the home while he's growing up.
This is a decision that ultimately lies with her, so tell her how you feel, then let her decide. Contrary to popular belief, it is possible for a family to survive on one income. You may have to sacrifice some leisure activities and expensive outings, and baby may not necessarily have a roomful of toys to play with, but so long as he grows up knowing his parents love him and have invested so much in him, your family will be a rich family.
Ready or not, he's on the way!
The bottom line is, when baby is ready to be born, he'll come – whether or not you are ready! Just remember that it is perfectly all right if you don't have everything ready by the time baby arrives. If life is a journey rather than a destination, you and your partner are about to have a new 'travelling companion'.