Once it happened, it can be hard to get rid of. Rotavirus infection can lead to a cycle of infections within the household if not handled appropriately.
Stop the contamination by following the steps in this infographic. And remember that prevention (especially by vaccination) is always the best step!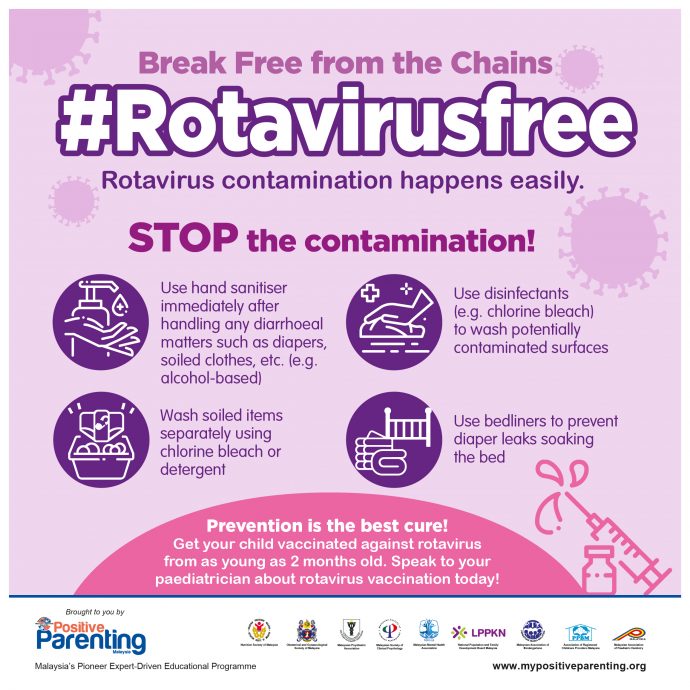 Read more: click here.