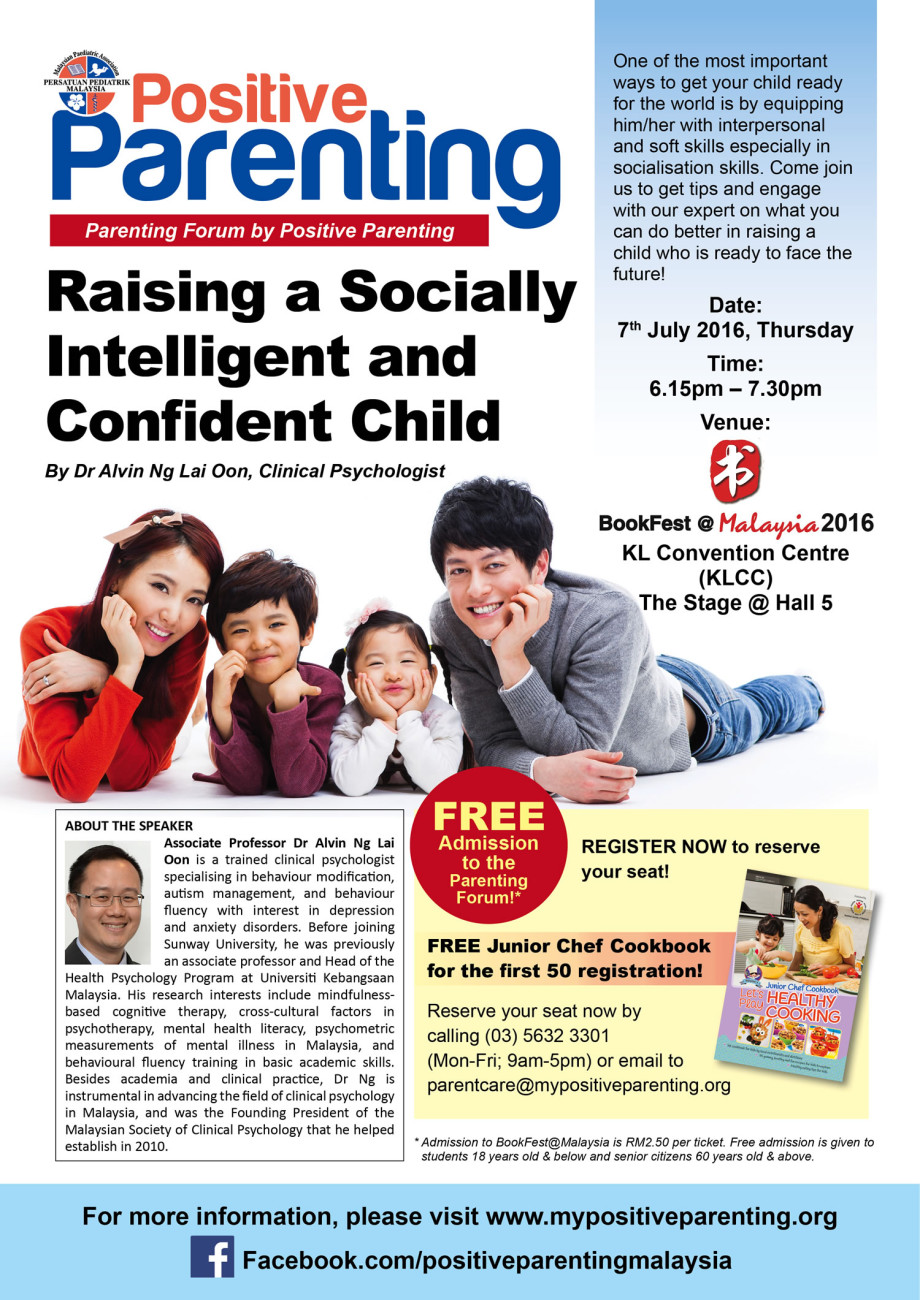 Want to know more on how you can do better in equipping your child with interpersonal and soft skills?
Come join us for a parenting forum title "Raising a Socially Intelligent and Confident Child" on 7th July, 6.15pm – 7.30pm at The [email protected] 5, [email protected] 2016, KLCC to meet and interact with our expert in Psychology.
Register now to book your seat! FREE Junior Chef Cookbook for the first 50 registration.
Call us now at 03-5632 3301 (Mon-Fri; 9am-5pm) or email to [email protected] to reserve your seat!
*Please read the poster or call us for more details.